Blossoms for Earth Day, San Cristobal, NM. Blossoms for Earth Day, San Cristobal, NM. So I thought I'd post something pretty today for Earth Day, April 22, 2018. The trees are tempted to bust out even though the night time temps are still quite cool.
And a quote … Thanks for looking. G
"And the day came when the risk to remain tight in a bud was more painful than the risk it took to blossom".  Anaïs Nin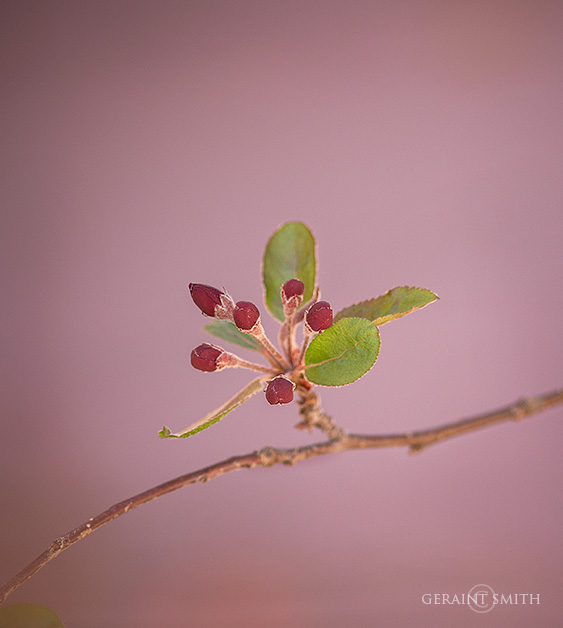 Crescent moon through blossoms. I love to line up the moon through the trees in the garden and watch it set across the Taos Plateau. Tonight was special as the crab apple tree had begun to blossom. What a difference a day makes from the cold rain yesterday. In this image you can see "earthshine" illuminating the rest of the moon that isn't lit by the sun. Here is an image from May 12, 2009 of the full moon and blossoms. I think with all the warm weather the trees are blooming early this year. Thanks for looking.