Jemez Mountains Caldera, with the crescent Moon and a small flock of cranes. Another shot from the west garden wall. The thought of the cranes heading south inspires me with images of warmer climes. Not that I'm heading south any time soon, but I'll let them carry my thoughts with them. Thanks for looking. G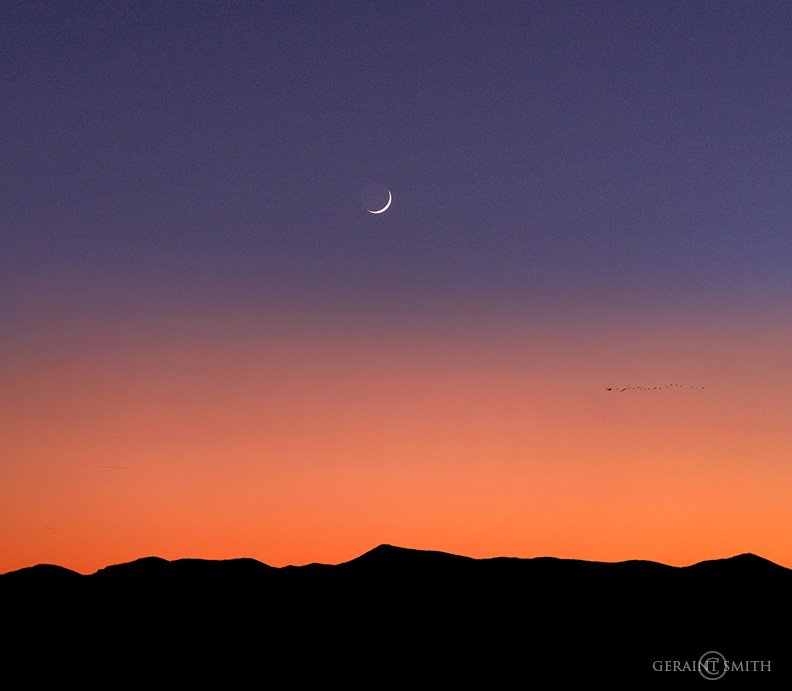 Red Sky, Jemez Mountains Sunset. I love the view from the wall of the Jemez Mountains. Yesterday evening the sky was glowing in layers. The mountains ring a super volcano caldera.
"The Valles Caldera." This is from the NPS website… "About 1.25 million years ago, a spectacular volcanic eruption created the 13-mile wide circular depression now known as the Valles Caldera.  The preserve is known for its huge mountain meadows, abundant wildlife, and meandering streams. The area also preserves the homeland of ancestral native peoples and embraces a rich ranching history." Here's the link to the the Wikipedia page.
Beyond that it's a wonderful sight out the living room window, it a better view when I step outside into the cold crisp winter air, under the red sky, and feel a part of it all. Thanks for looking and joining me. G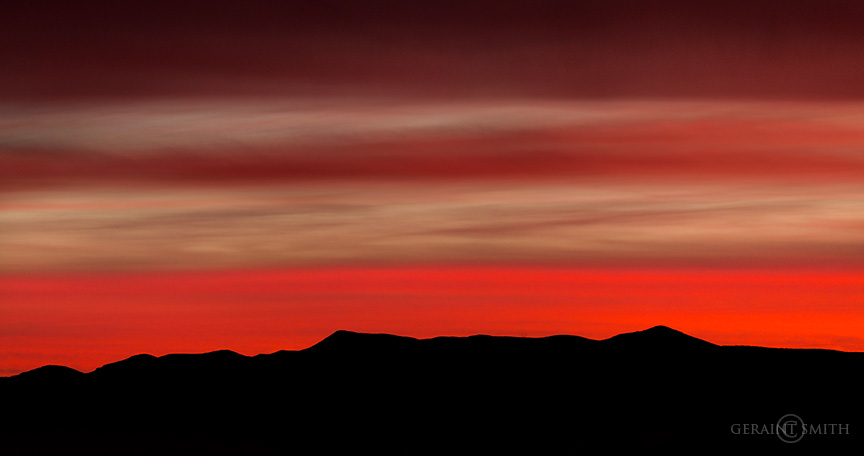 Valles Caldera National Preserve, a volcanic caldera in the Jemez mountains of northern New Mexico. You can read more here at the National Park Service Website. Thanks for looking. G