"Prayer Flag Sage" – Archival Print
Prayer flag, blowing in the sage on a whisper of the breeze. A snowy winter morning in Arroyo Seco, New Mexico. Over the next few weeks in order to help inspire love and light during these times, I will be posting one new and different print, size and price, each day for sale.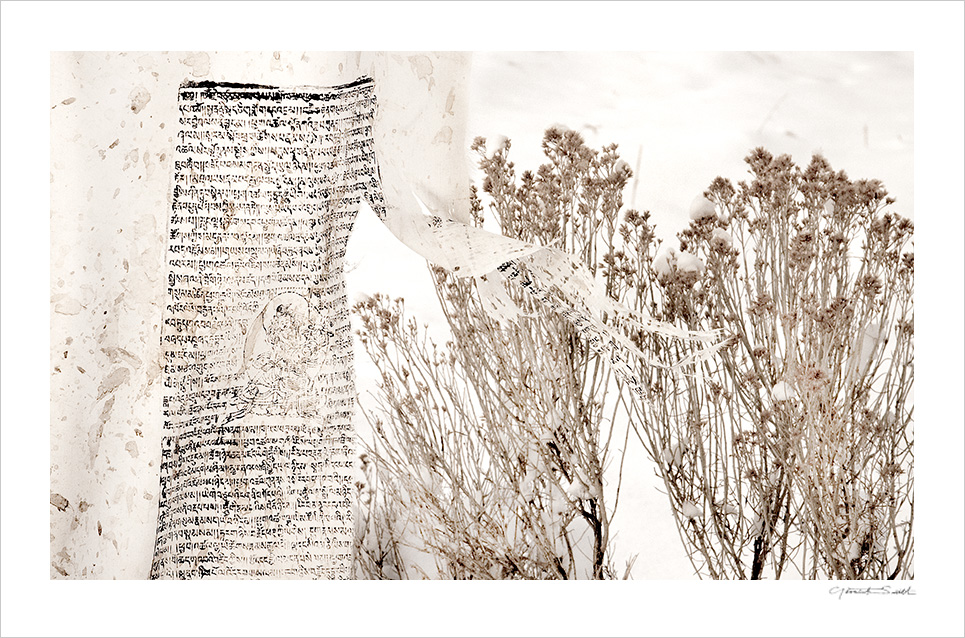 Size: 16″ x 9.75″ – Price: $115.00  (Sales tax will be added for New Mexico Residents)
Print will be shipped in a tube via the USPS – Price includes shipping.
To inquire about custom sizes, canvas prints and framed prints or to purchase using a credit card or make different shipping arrangements, please call 505-501-4880 or email: geraint@geraintsmith.com
All Major Credit Cards Accepted.