March 30th 2007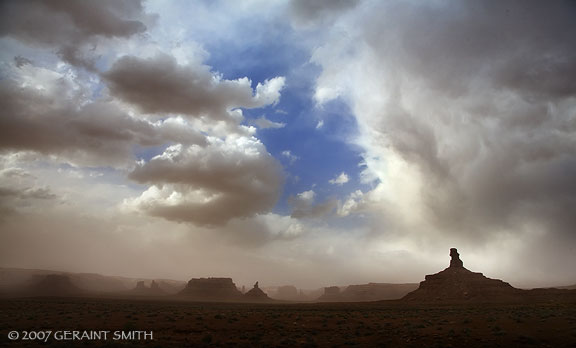 Sand Storm in Valley of the Gods, Utah
The storm across south eastern Utah lasted all day and into the evening and destroyed two of our tents.
This scene was preceeded by three days of incredible weather for camping and for kids to play in a creek
flowing with water from seasonal snow melt. Lime creek had an abundance of tiny toads and a few
larger ones who serenaded us all night.