December 29th 2005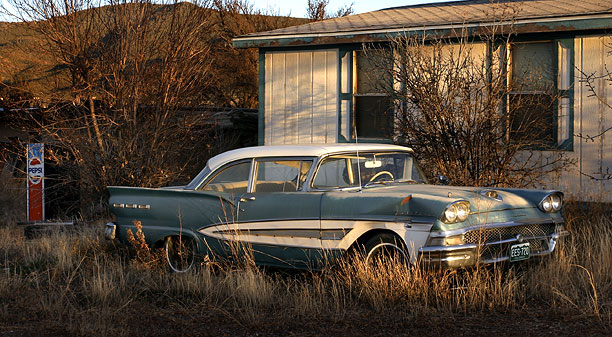 1958 Ford Fairlane, a doublewide (mobile home) with matching trim and a ... pepsi machine? Taos, NM
"I believe what we see here is a Canadian version, as the trim, while similar to the American car,
differs ever so slightly. Do you think they borrowed that rear quarter applique for use on the '62 Thunderbird?!?"
Thanks to Bruce Kunz a.k.a. The Fin Man for enlightening me to this fact and thanks for the plug !