December 10th 2007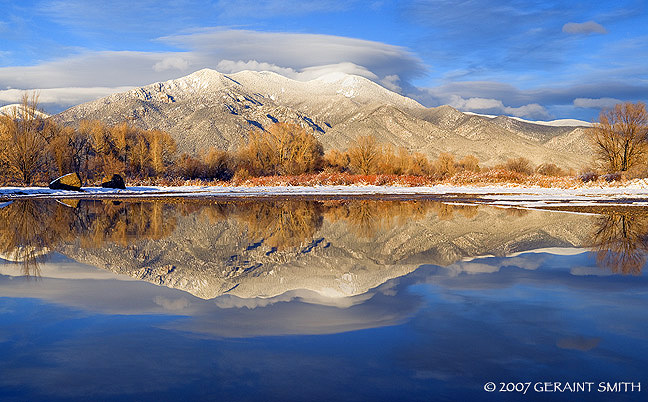 Taos Mountain Lake? ... the light was spectacular yesterday evening!
I put the camera on the ground near the edge of a puddle of snow melt in a parking lot on the north side of town.
The water was quite still and provided this great reflection. The image is composed of three vertical photos stitched together.