November 12th 2007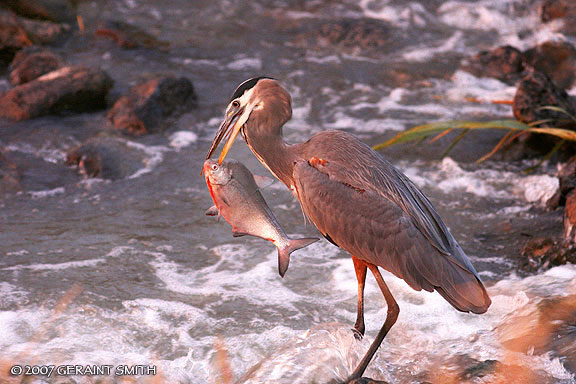 Blue Heron fishing at the Bosque del Apache
Apparently this bird's name is "Hammer Hank" (told me by a ranger) he stands there and nails these (American Shad) fish!
I watched him toss the fish back in to the irrigation channel ... a true sport fisherman. The red glow is from the sunrise.