Bill Fegan at the Schuler Theatre in Raton New Mexico. Bill came to the Schuler Theatre in 1963. Last year on a photo tour, we met Bill on the street after breakfast and he invited us to visit him at the historic theatre in downtown Raton. He was very generous with his time and gave a his undivided attention on a tour and regaled us with many stories of the theatre's past and his own.
Bill had recently returned from France for his ninetieth birthday trip. He is pictured here in the lobby of the Schuler Theatre with a portrait of his younger self. If you get the opportunity to visit Raton, go see Bill at the theatre and enjoy some time in his company. While you're there pay a visit to the exceptional Raton Museum, you wont be disappointed. Thanks for looking. G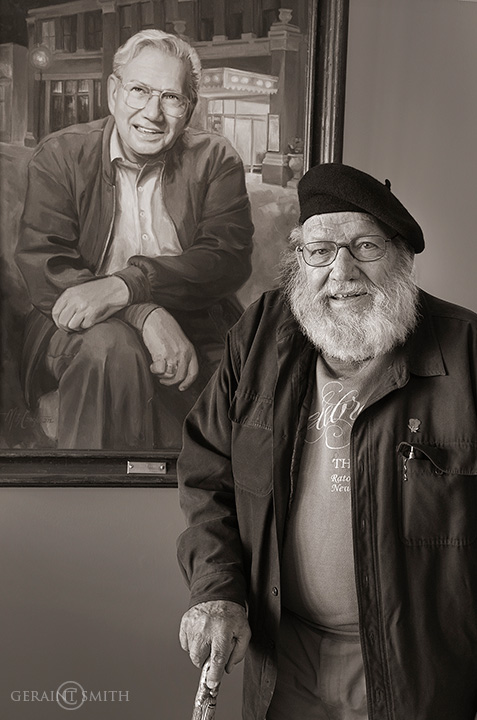 Mission San José de Laguna. The church of St. Joseph, Laguna Pueblo, New Mexico. We stopped in here on a very cold morning. The sun's warmth on our backs took the chill off, we began to thaw, which, in turn allowed us to stand a little taller. Here is a brief history of the Spanish Mission.