Juvenile Golden Eagle at the Monte Vista NWR, flew through and "dive bombed" numerous groups of Sandhill Cranes, talons and beak flashing, causing a continuous uproar and frenzied lift offs of the cranes. The eagle failed miserably at taking any prey but it was a sight to behold at how much fear they can instill in their quarry. Thanks for looking. G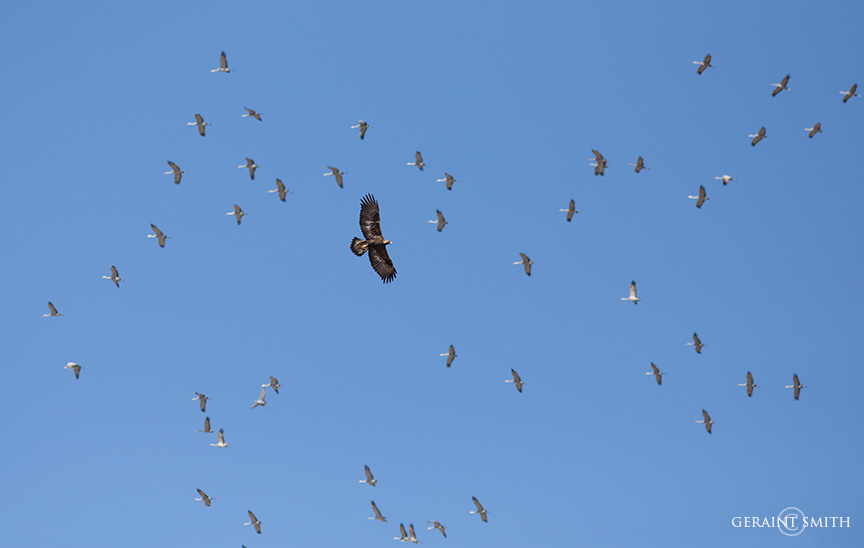 Yesterday's Hawks and Golden Eagle.  These two Swainson's hawks were defending their nest from imminent danger from the Golden Eagle. The altercation didn't last very long, it amounted to about a dozen frames on the camera, until they chased the eagle off.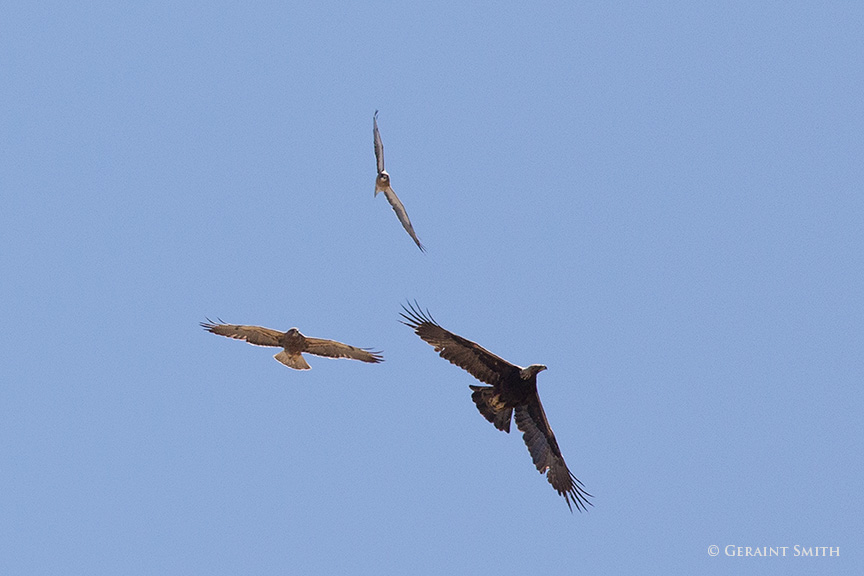 Below are two more images from this day in Colorado.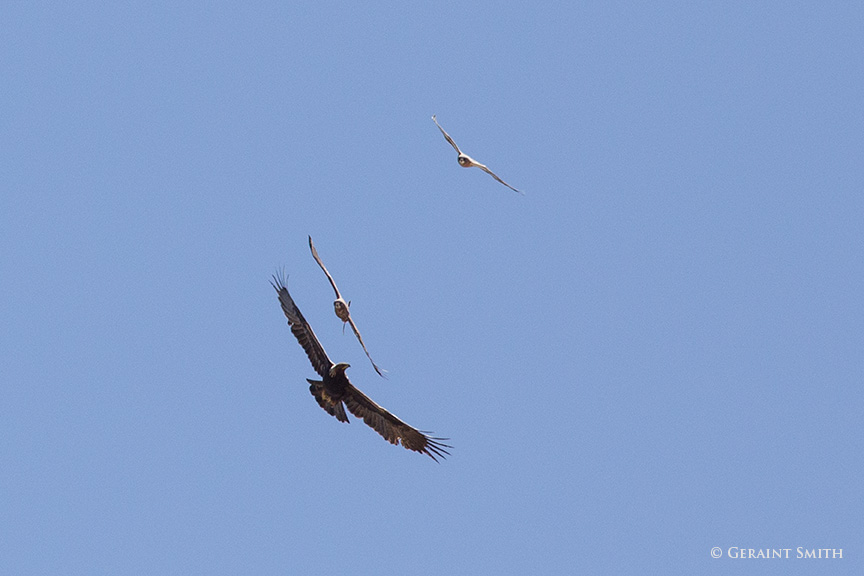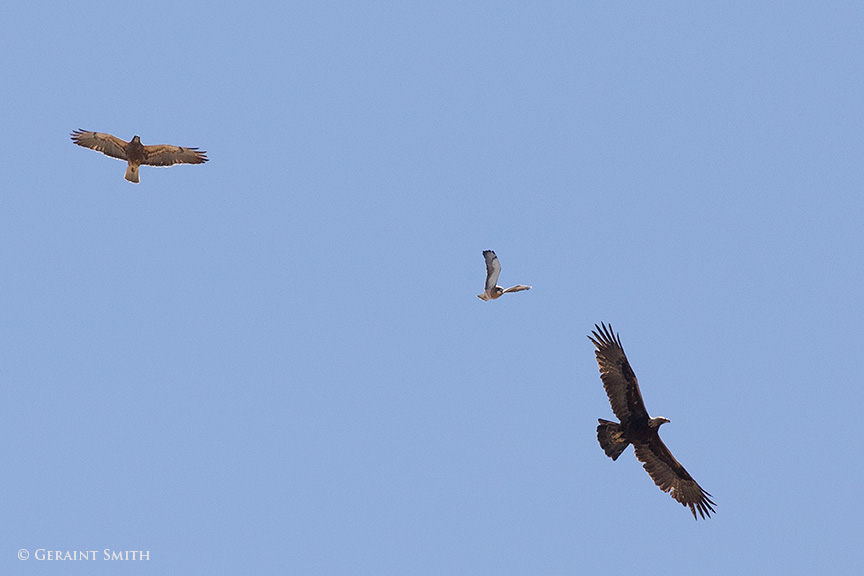 And you are out of here!