Red Barns, Colorado. I like the juxtaposition of the roof lines and the negative space separating the buildings along with the expansive sky above. Here's a winter image of these same barns in February 2013. Thanks for looking. G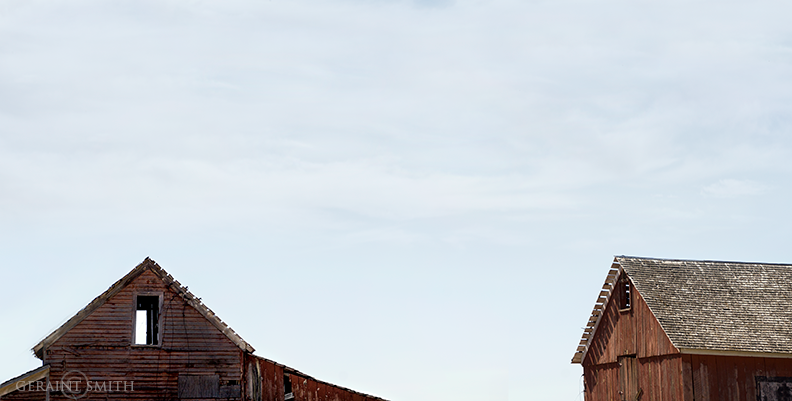 The red barn revisited. This lovely barn, ensconced at the edge of a very large circular crop of potatoes, in the farming region of the San Luis Valley in southern Colorado, is a scene characteristic of countless rural areas across the globe.
As cultures, we share so many similarities. And as cultures we have so many differences that can separate us.
Yesterday three people from different walks of life met up to spend a day in the field photographing. Throughout the day, we reveled in the surrounding beauty of the landscapes, skies and architecture. Expressed multiple, diverse viewpoints, shared ideas, and created a variety of images based on personal views and experiences cultivated in life. Whether standing side by side, or exploring individual interpretations of a scene, we were constantly amazed at how much the solitary experience was enhanced by the collective view.  That said, no two images created were alike. At the end of the day we parted ways richer for the camaraderie we shared in and through photography. Thanks for looking. G