Cattle dogs, bulls, horses, on a winter round up in La Jara, Colorado. Yes, that's gonna work!!!
These were obstinate bulls and tenacious cattle dogs. The rancher on horse back told the dogs either to "get 'em" or "bite 'em". The one blue healer there, on the tail end of the bull, really reveled in it's work. The things we see on the road. Thanks for looking. G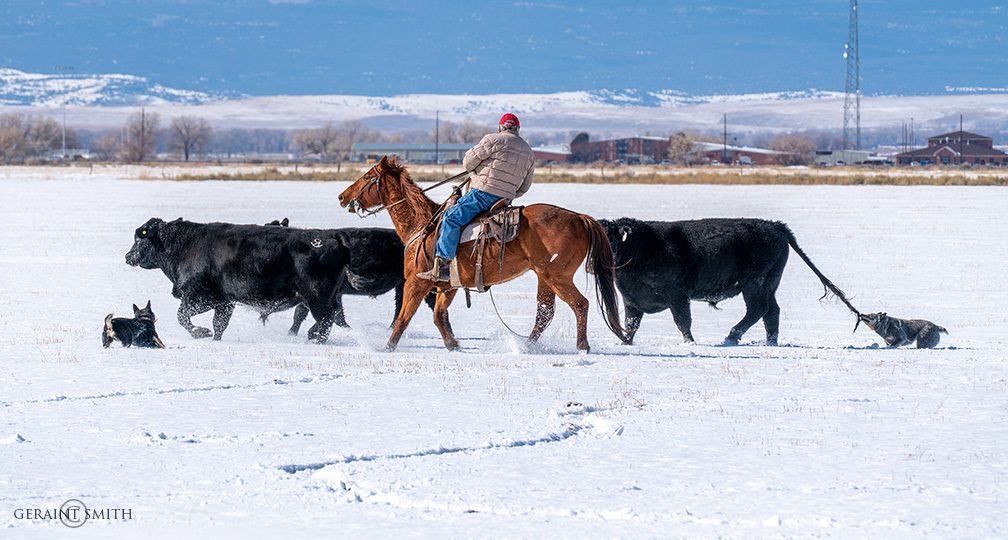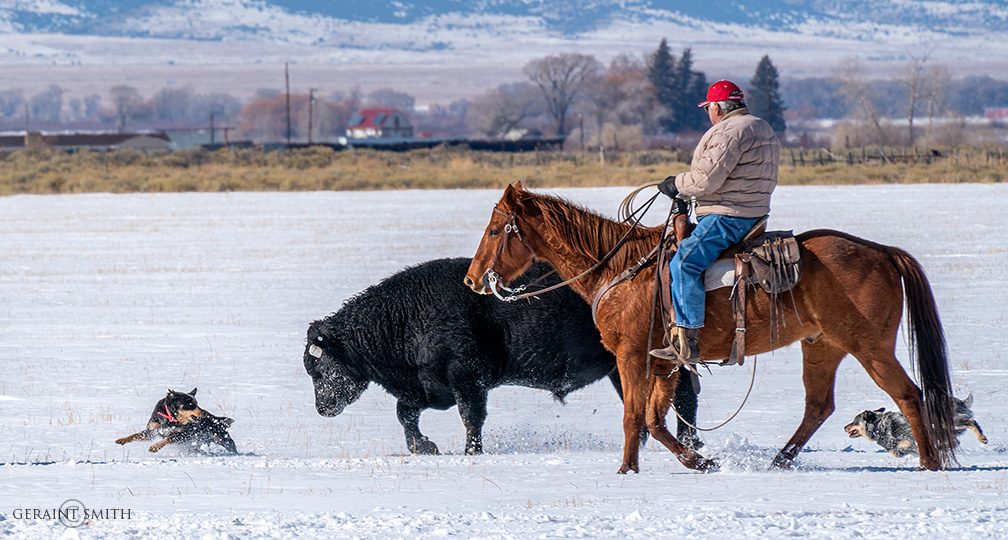 Almost under control.