Cattle dogs, bulls, horses, on a winter round up in La Jara, Colorado. Yes, that's gonna work!!!
These were obstinate bulls and tenacious cattle dogs. The rancher on horse back told the dogs either to "get 'em" or "bite 'em". The one blue healer there, on the tail end of the bull, really reveled in it's work. The things we see on the road. Thanks for looking. G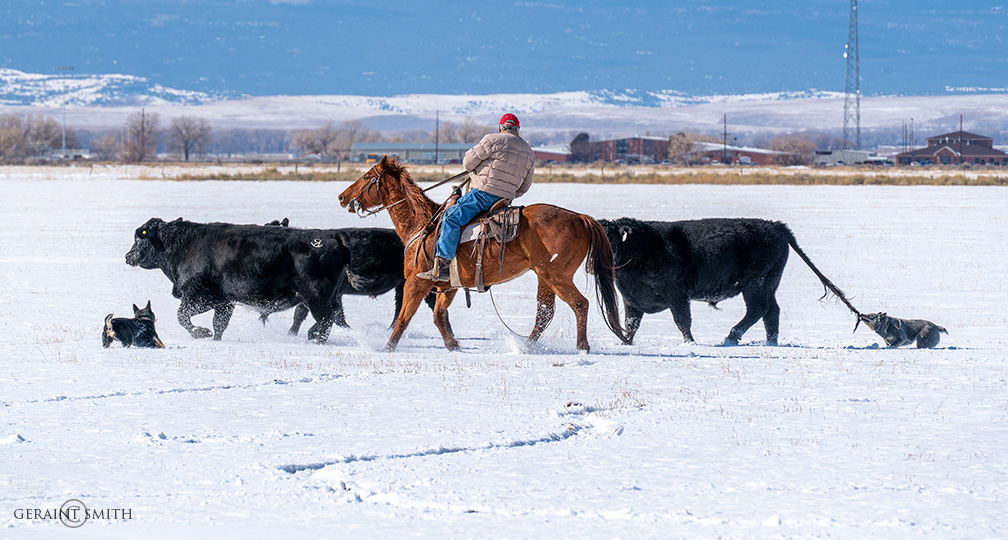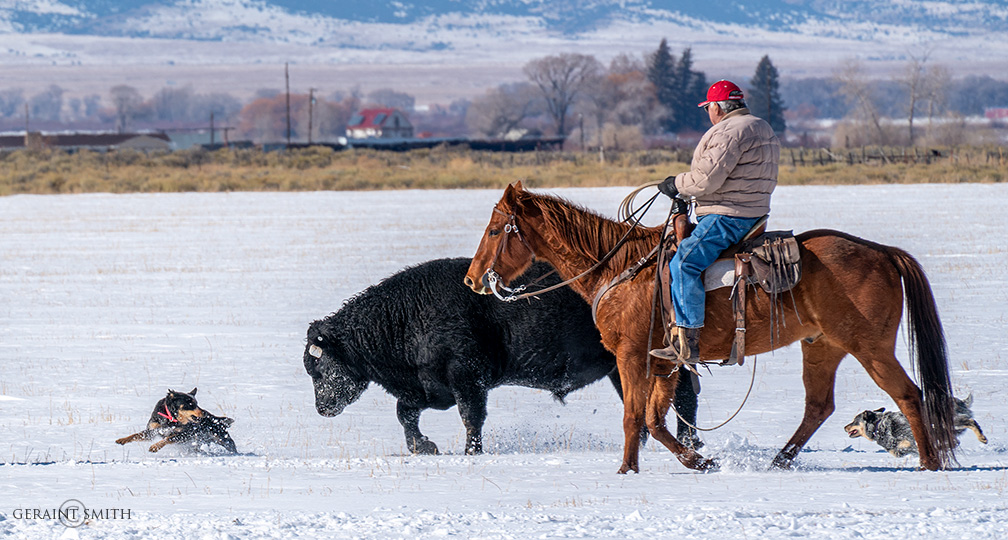 Almost under control.
Wild iris, big dog in a Taos Valley meadow. I had just set up amongst these wild iris, with a view of Taos mountain as a backdrop, when this hound moseyed in to the viewfinder. The pooch decided my camera was worthy enough for further inquiry. It was now for me to protect my lens from a big wet nose and a sloppy kiss. Yes, he had a penchant for the lens, methinks this be his modus operandi. I never did get the "shot" I had in mind at this location. This image, and only this image is what I got that day. Thanks for looking. G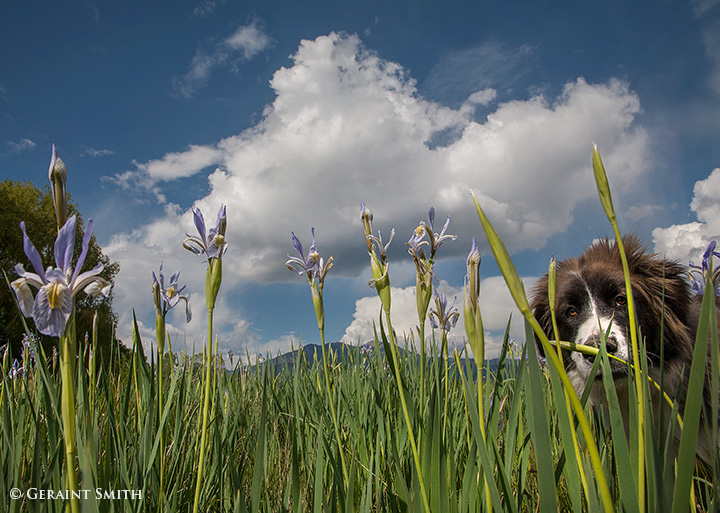 For the fun of it! A Chihuahua dog owning the neighborhood. I see him numerous mornings on the drive to work. Initially he barks at the car and stands his ground. When he has my attention he bolts off. In this image he is cruising in front of the Fire Department (he lives across the street) in Arroyo Hondo. Go Dog Go!