Raton, New Mexico, is a two-hour drive from home in San Cristobal. Every time I visit Raton, which isn't often but often enough for me to become familiar with the town and neighbors, I always find something to photograph. There's always something that delights me each time.
Marchiondo's Store, City Market, Texan Motel.
Click on an image to enlarge.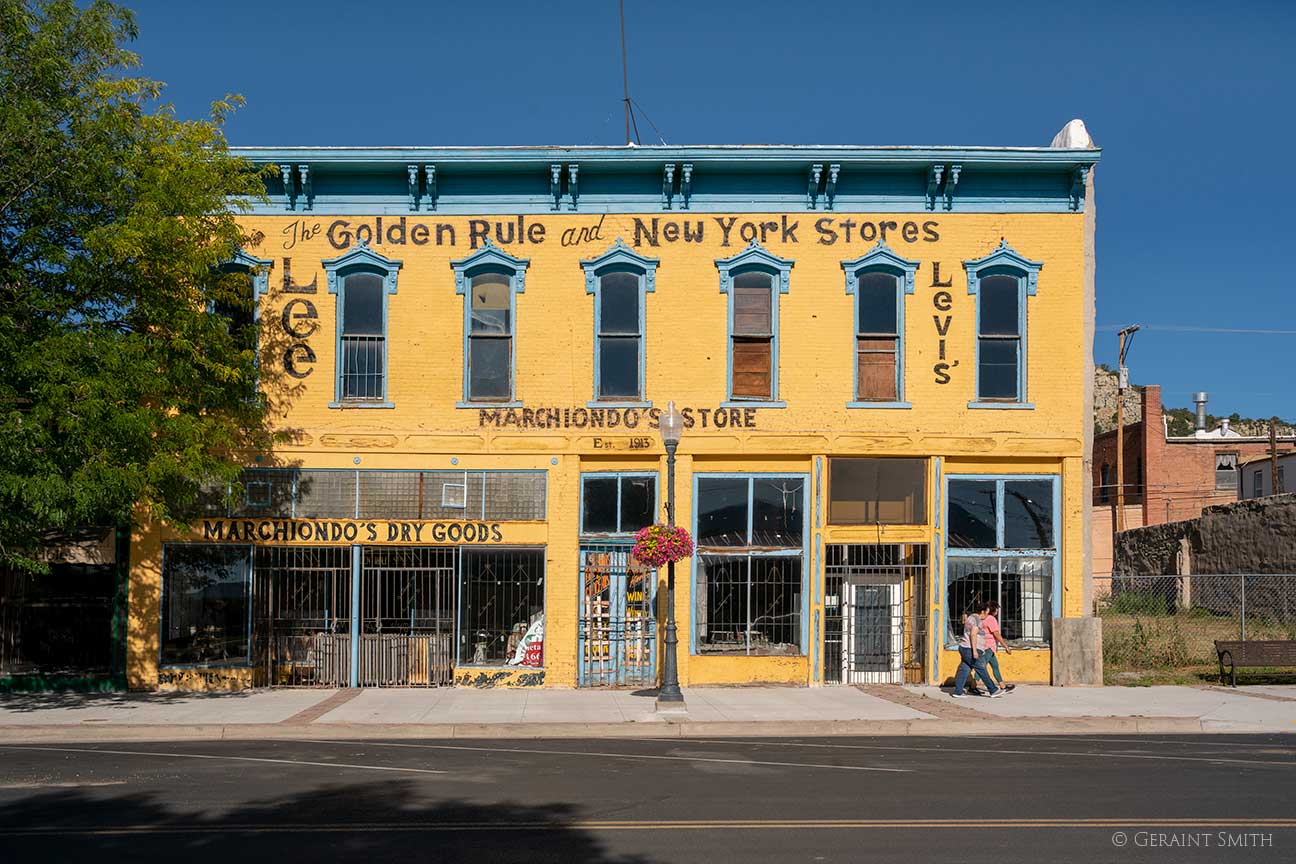 In its heyday, Raton was a happening place.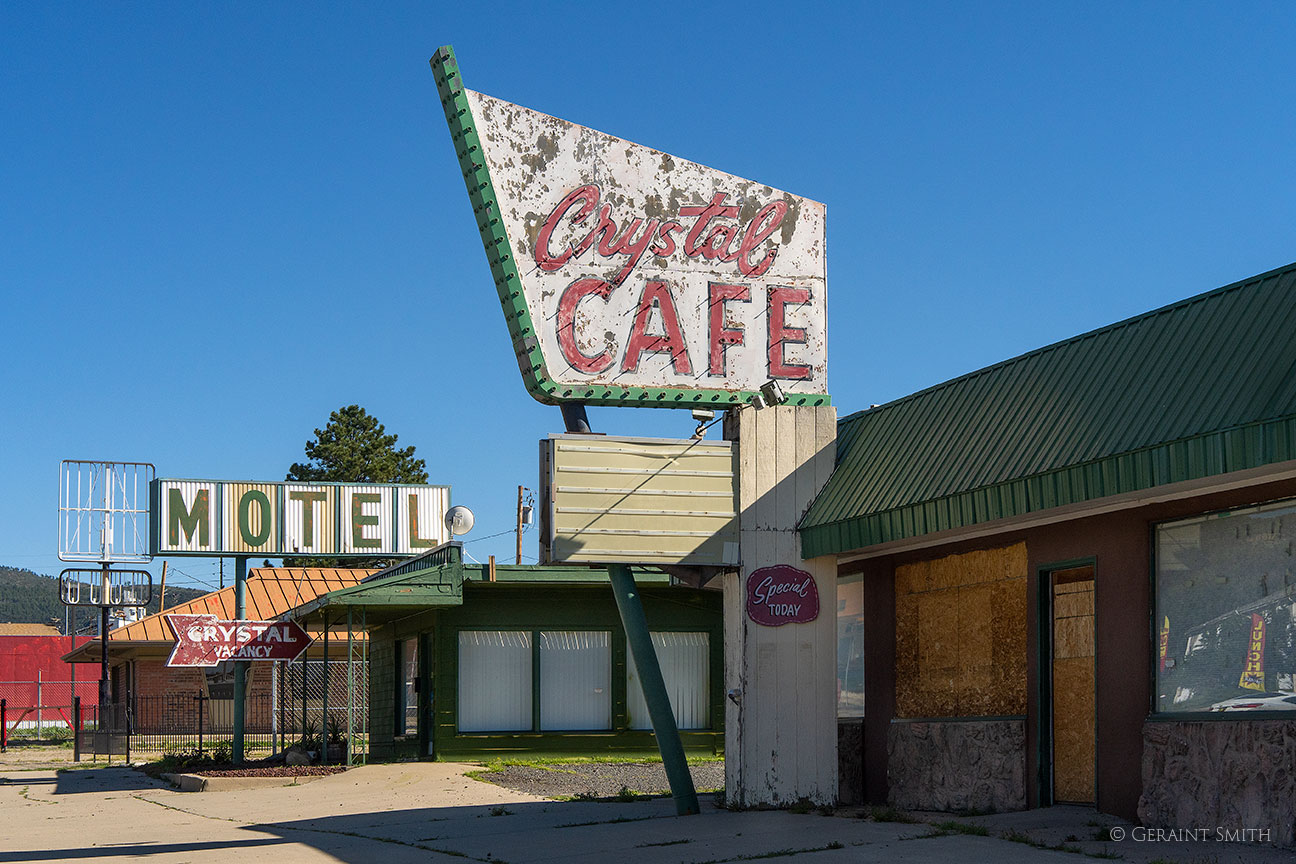 Every motel had a cafe, making it a one-stop for travelers. Some of the motels have an enclosed garage with each room. Popular on a lot of cross country routes.
Which motel to choose? Breakfast, lunch, and dinner 'in our cafe' no less, as opposed to in your room.

The Colt Motel.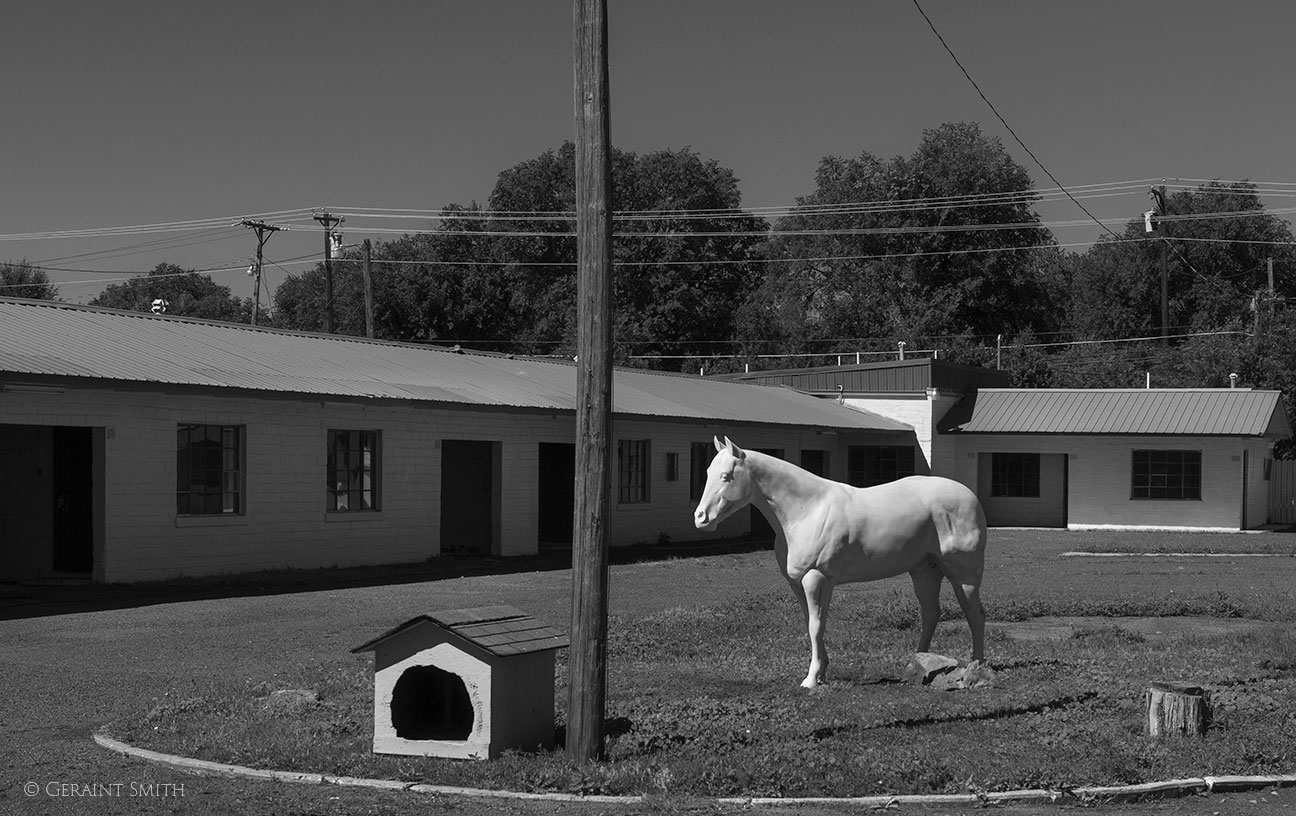 Dog and pony show at the Colt Motel.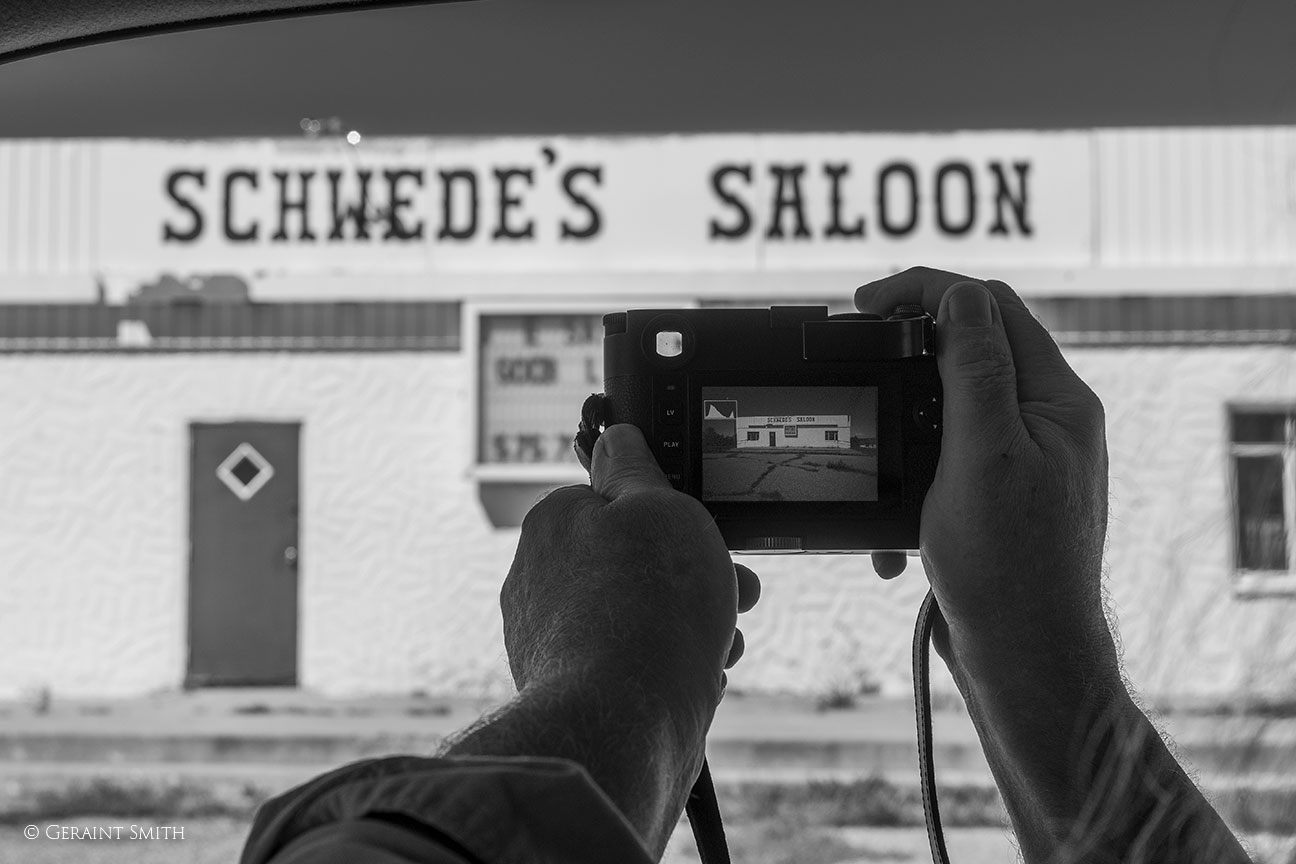 Schwede's Saloon, Raton, NM It says on the board "B E SAFE", followed by "GODB LESS" and a phone number.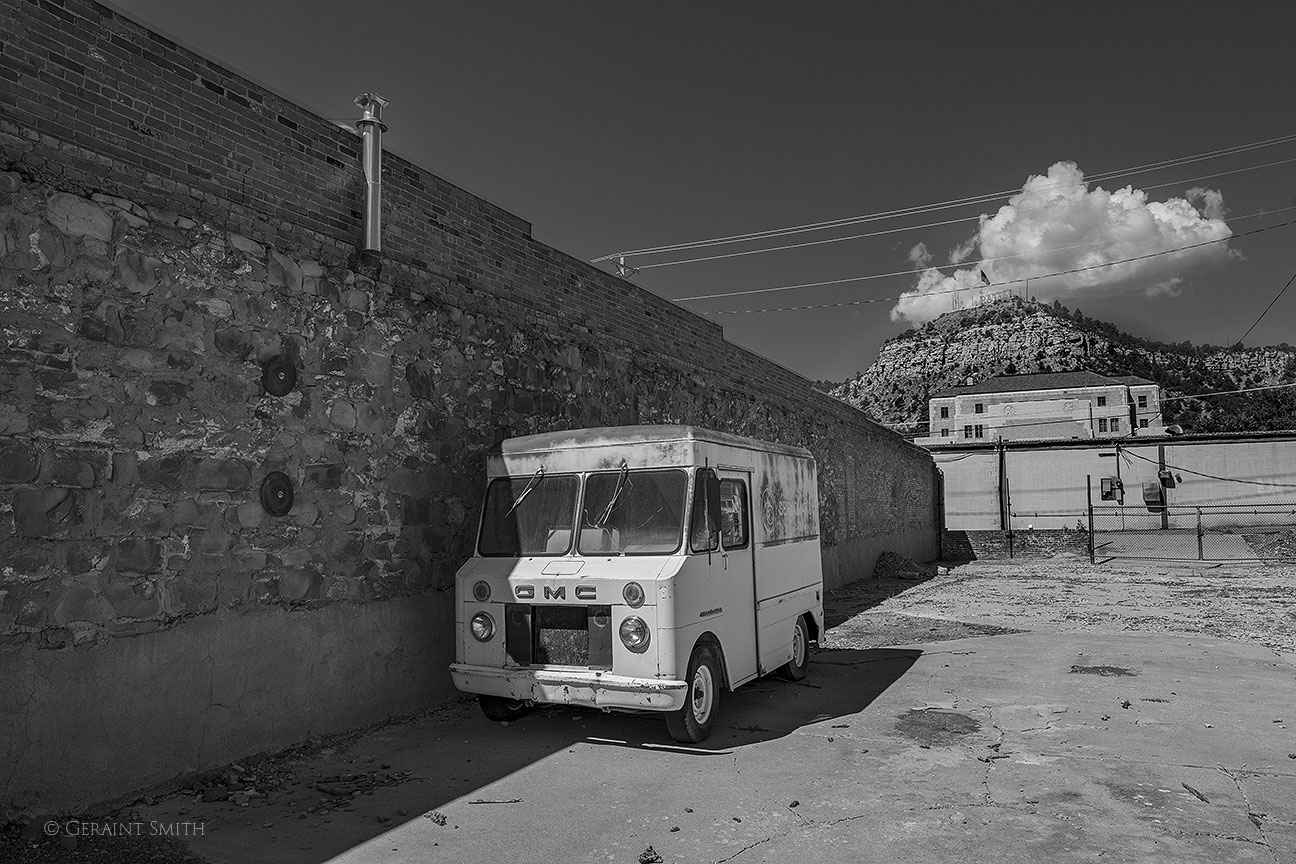 The Servomation van has been parked for several years in a downtown alleyway. I enjoyed the bricked-in patterns in the wall.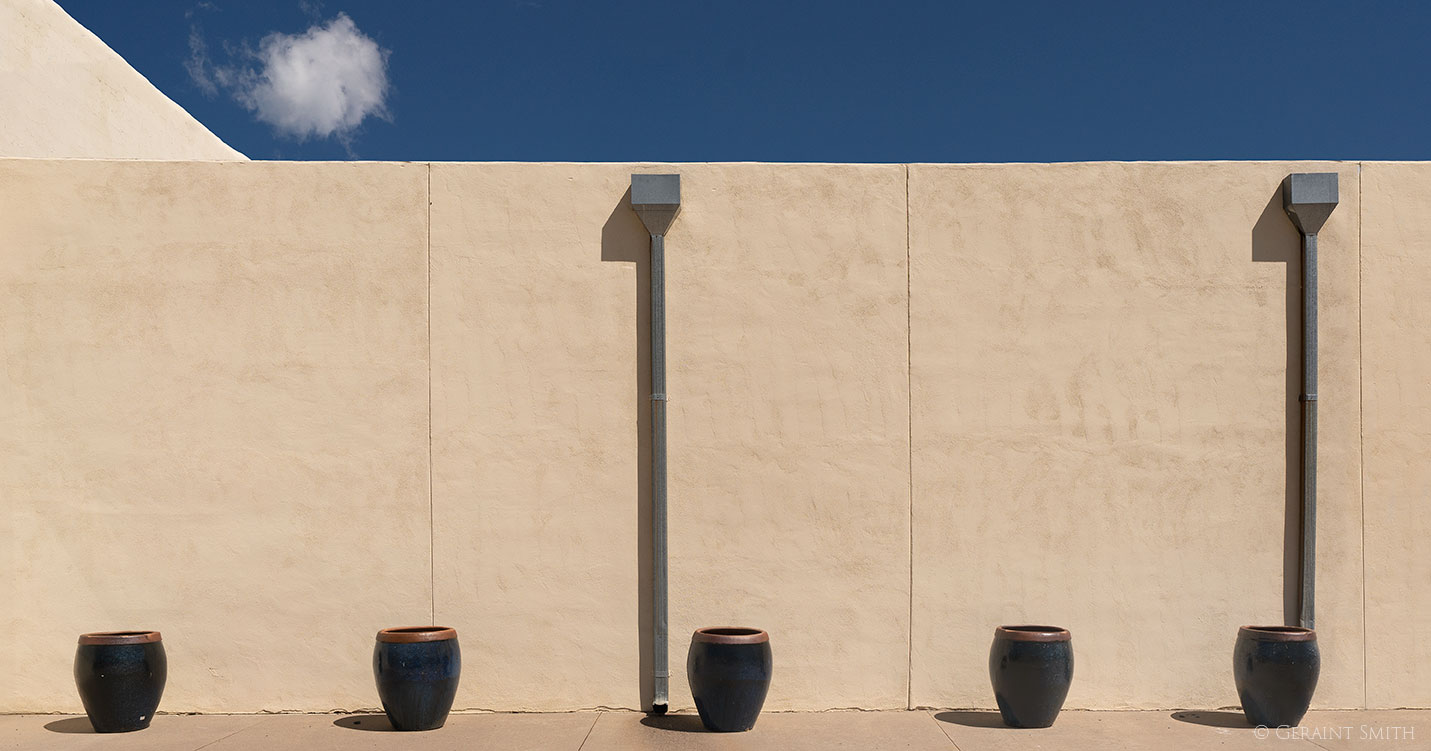 Then around a corner on a side street, five pots and two downspouts with a solitary cloud.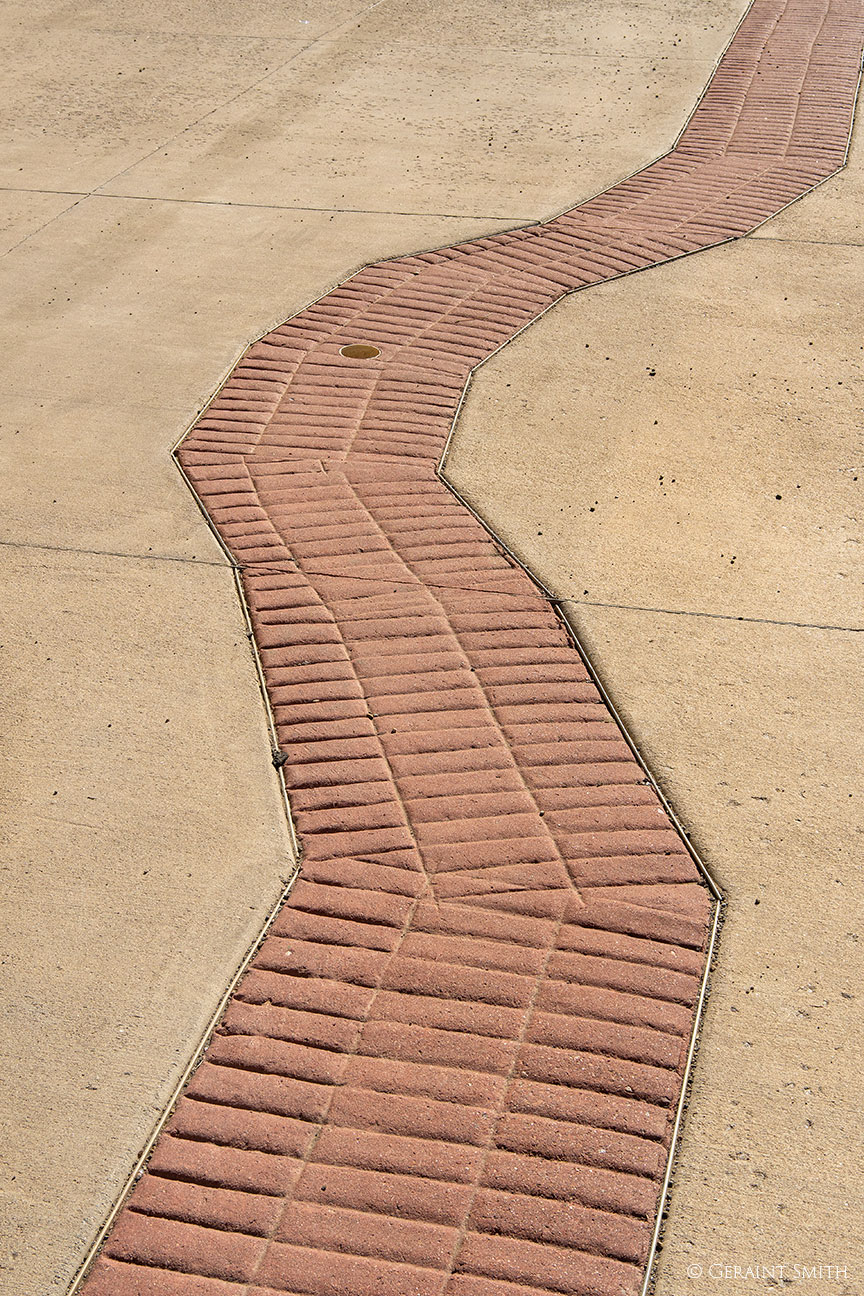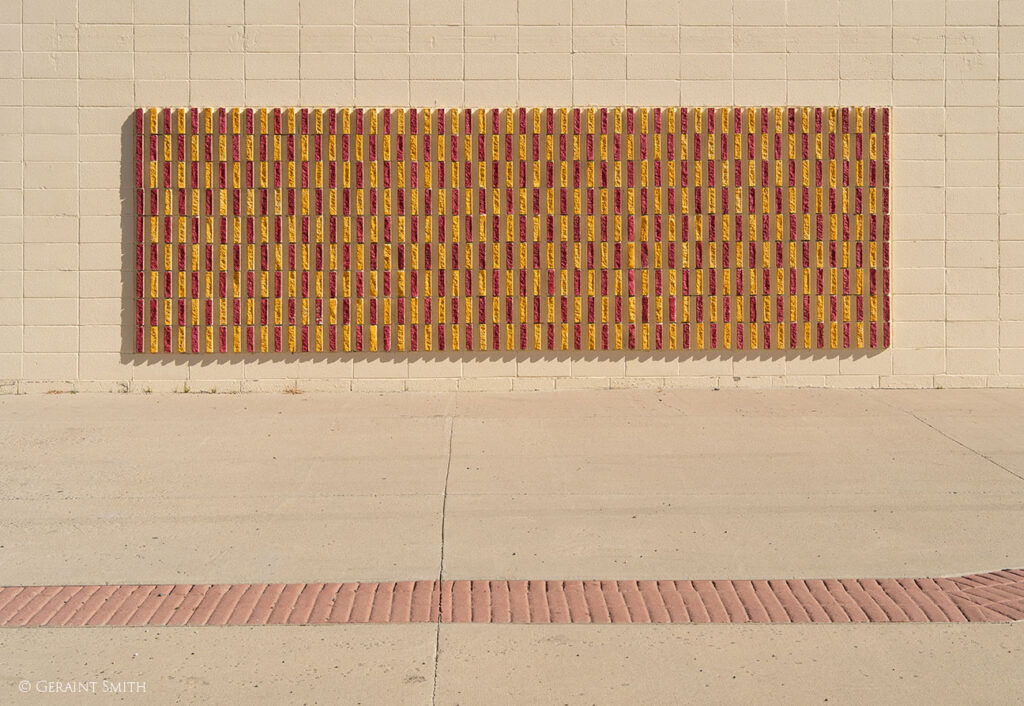 Architecture details on walls and sidewalks.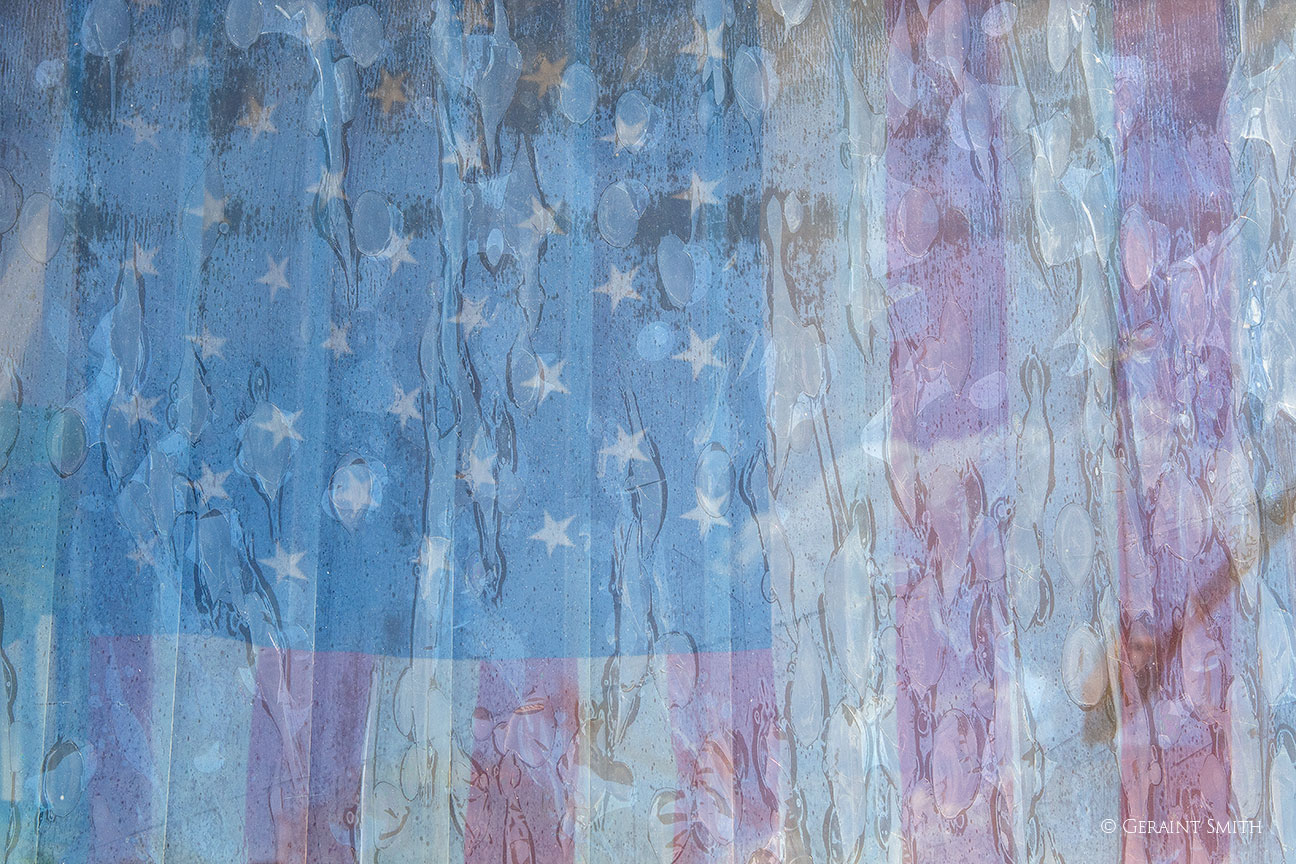 American flag and a bicycle through the blistered reflective window covering.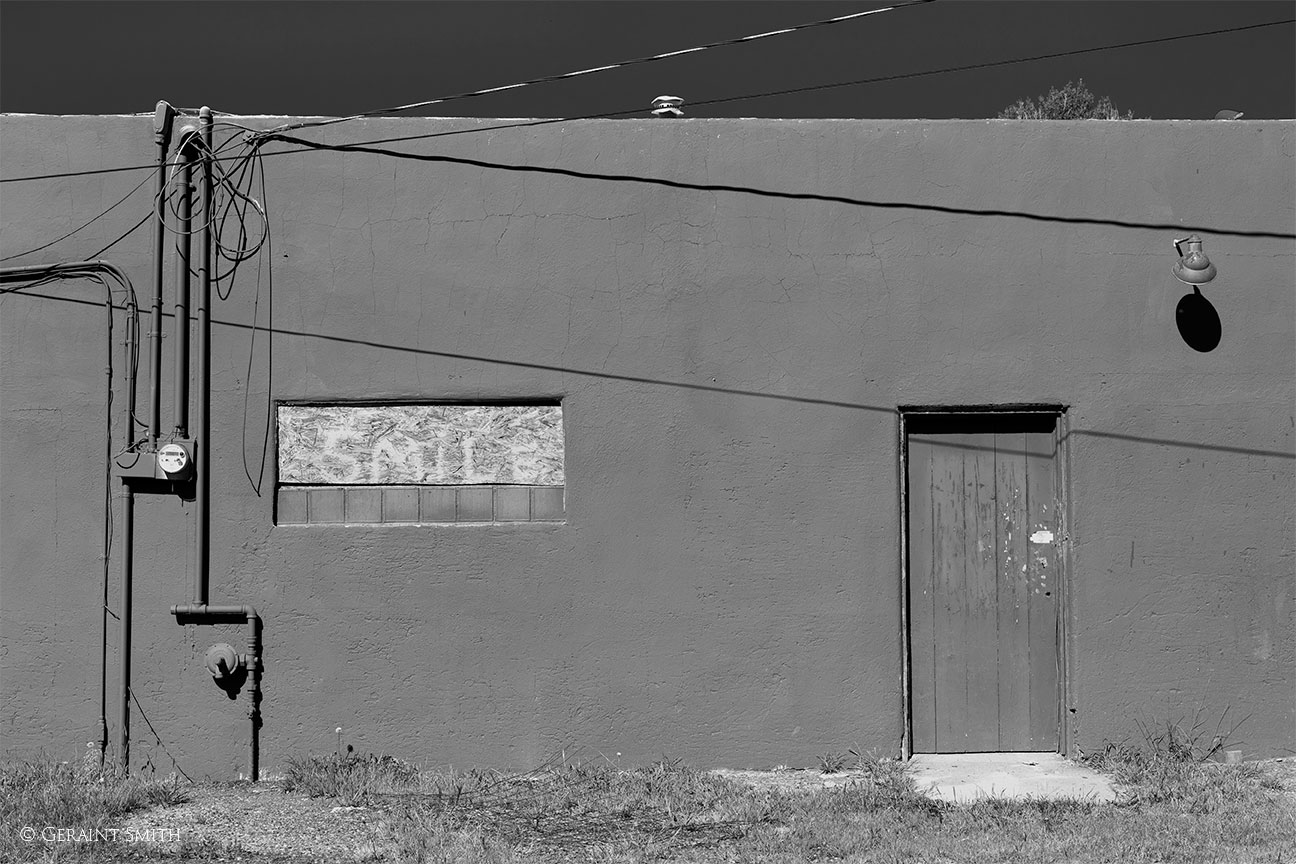 "Smile". I didn't see any cameras around the back of this building but it did make me smile!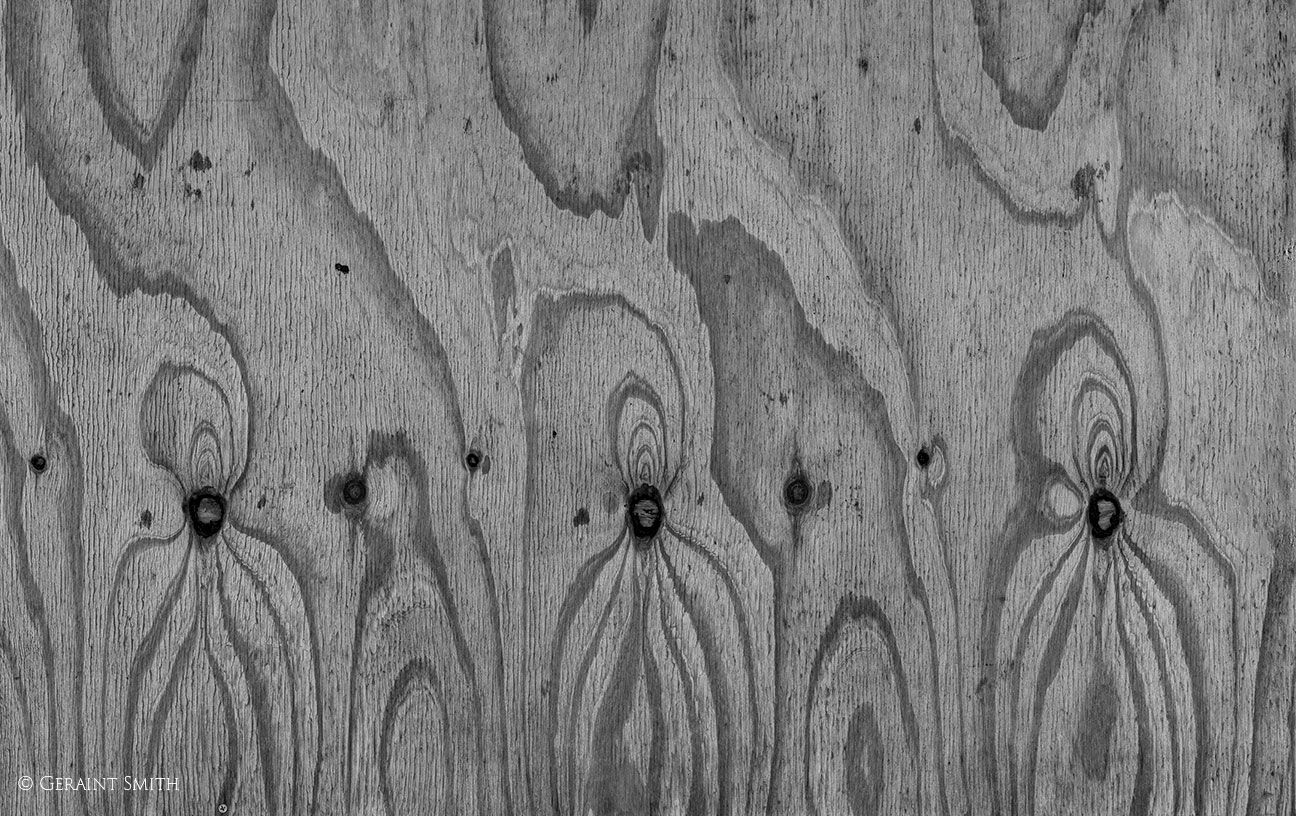 Spirit figures in the plywood paneling on the boarded up Texan Motel. With all the stories these empty buildings can tell, I wouldn't be surprised if there were more than just these impressions floatining around beyond the panels.
With all the boarded up buildings whoever has the plywood concession in this town must be doing well for themselves.
The town maintains a mighty dignity through it's years of economic drought, and as the sign in the window says…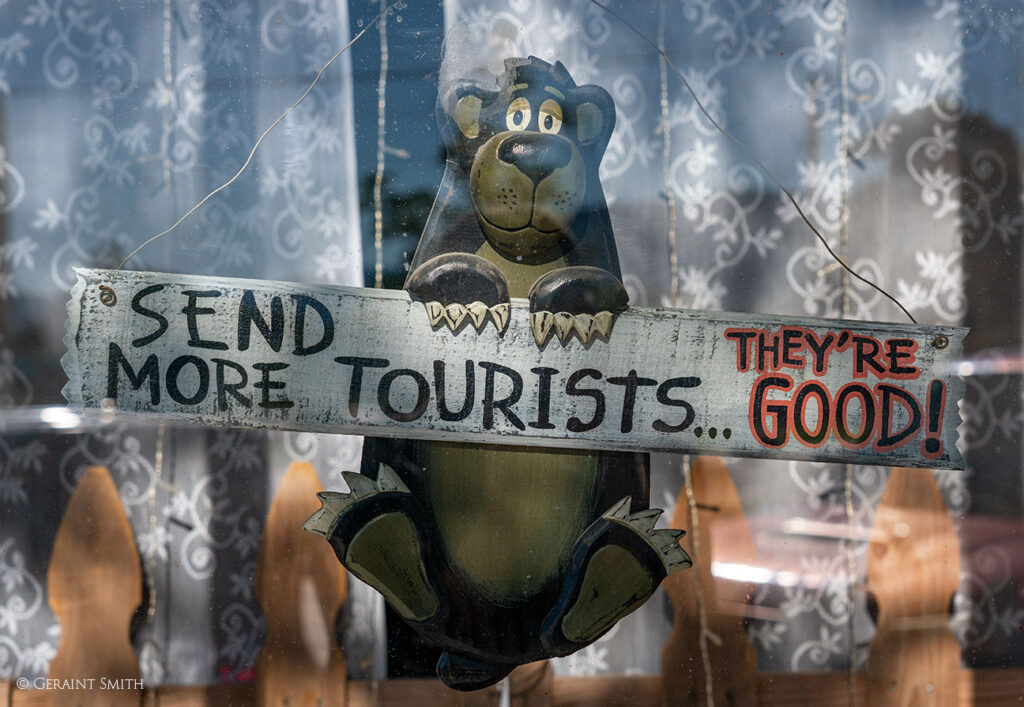 After a fun day walking around different areas in town it was time to make the drive home.
We had to make a stop in Cold Beer, NM on US 64, formerly known as the Colfax Tavern …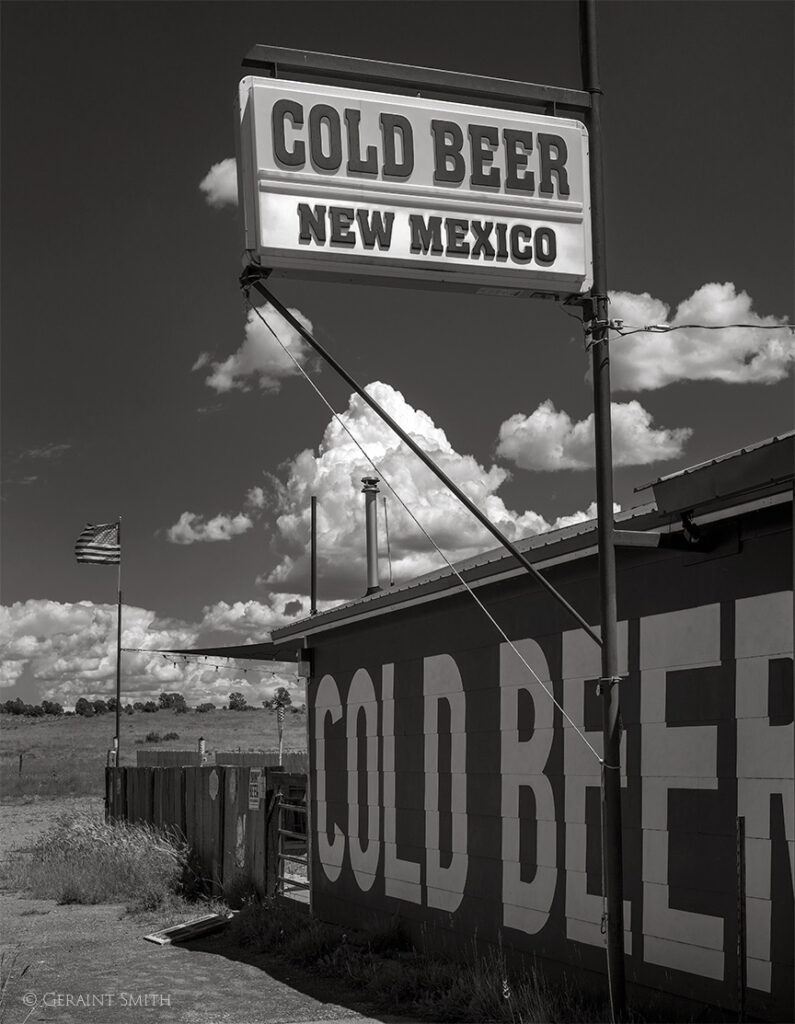 … for a cold beer and some portrait making in the natural window light.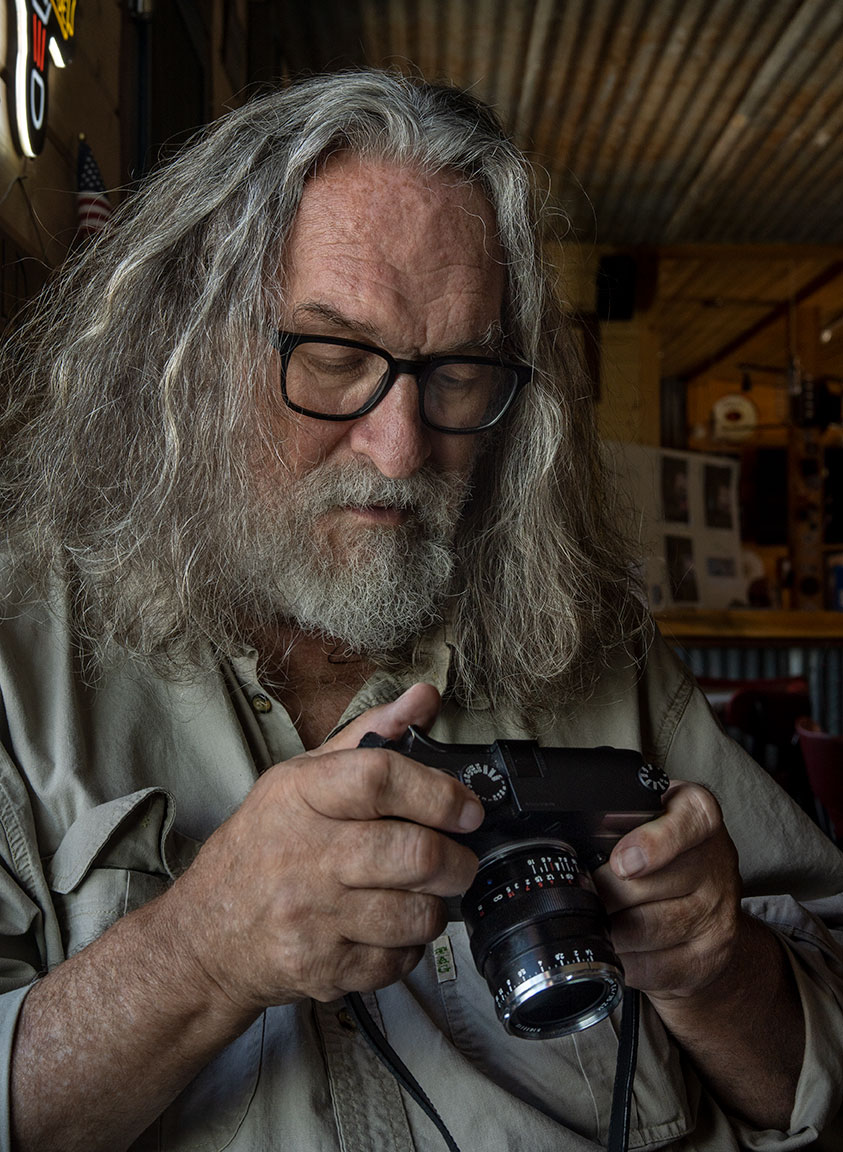 Good friend and all round good bloke, R. David Marks.
I hope you enjoyed a trip around the block. As always, thank you for looking. G