Greetings from San Cristobal, NM
Taos Mountain (Pueblo Peak) has many moods. I've had the honor and the great pleasure of being a witness to some of the best of the mountain's moments. Moments that thrill us all in this place we call home.
Take a look at the many moods of Taos Mountain. Click to enlarge.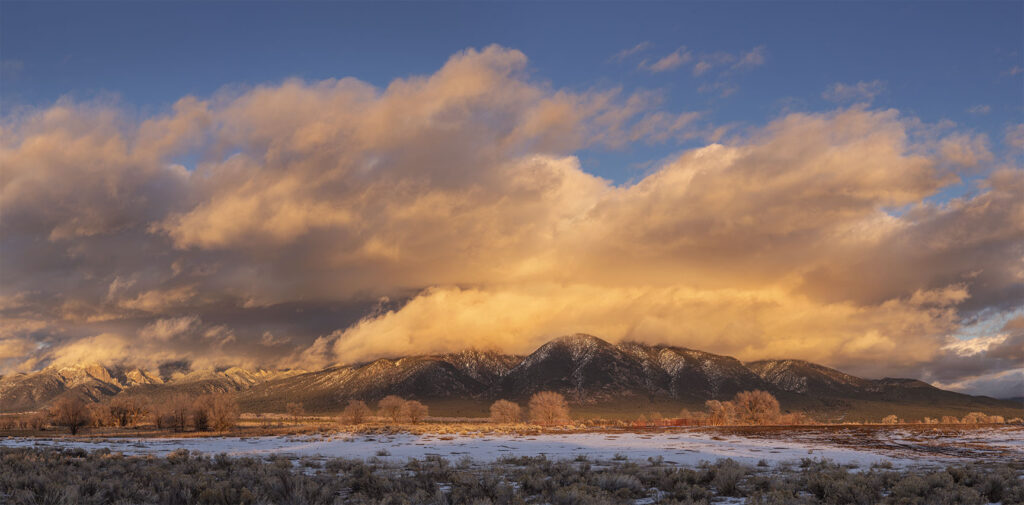 The Wright Contemporary – Taos
Join me this Friday December 2, 2022 – Opening at The Wright Contemporary Gallery.
"Photography in B&W"
December 2, 2022–January 15, 2022
Opening Friday 5-7pm at Wright Contemporary Taos, I'll be participating in a group show titled "Photography in B&W"
The Wright Contemporary is located at 627 Paseo del Pueblo Sur Taos, NM 87571 575-224-0530
I look forward to seeing you there.
PHOTO TOUR/WORKSHOPS
I'm booking dates from now through the end of next year for private one to one photo tours and workshops. Join me here in northern New Mexico and southern Colorado and beyond. I look for to showing you around this corner of our beautiful planet.
GIFT CERTIFICATES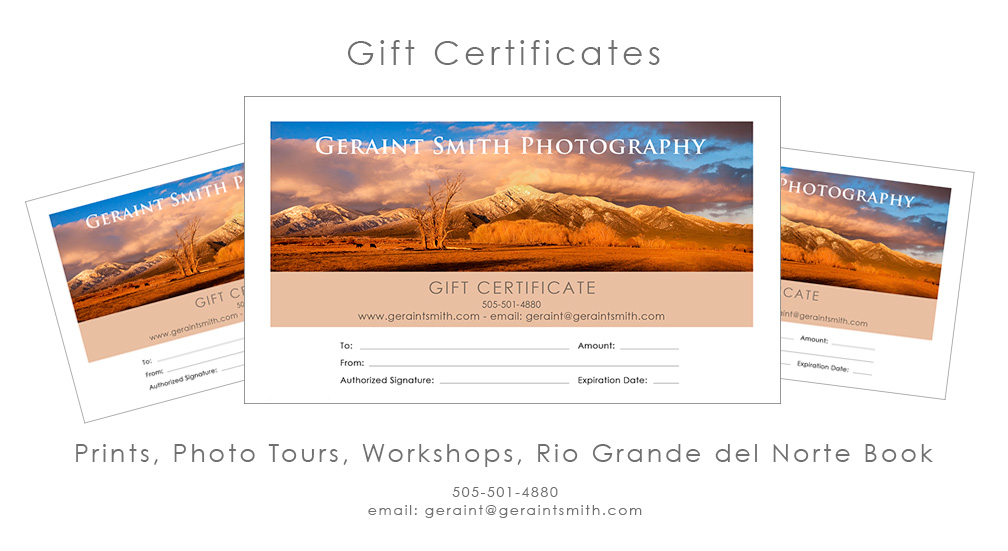 Gift certificates can be applied to photo tour/workshops, prints, and editing tuition.
BOOKS
I just received a new shipment of my book, Rio Grande del Norte: An Intimate Portrait. It makes a great gift for family and friends who love northern New Mexico.
---
As always, thanks for visiting and looking.
Geraint