Last week we went out for dinner at a local restaurant. We haven't been out for a sit-down meal in a long time, and were we ever glad we did! We had a good time and the food was fabulous. The restaurant is in a great location and the view from the dining room, was such, that I was prompted to get up and leave my meal for a few shots of that favorite GMC, the iconic Taos truck, parked in an adjacent field. The diffused sunlight on the scene gave the truck and landscape a warm rosy glow.
The camera in my pocket was my iPhone. I could have walked back to the parking lot to get my 'other' camera but I was afraid the light would have faded by the time I got back. Within a couple of minutes later I'd shot a dozen images and was heading back to my meal. The light was fleeting and as the saying goes, the best camera is the one you have on you.
The first image is when I approached the vehicle. You can see the distracting footprints in the foreground. In the two following images, I moved in closer. The truck dominates the composition and the tracks out front were probably made by a dog or coyote rather than clunky, human footprints.
The last image is a view you would have if you were sitting in the cab looking out. I wouldn't recommend getting in the cab as it's full of broken glass and in the summertime is home to a thriving nest of hornets.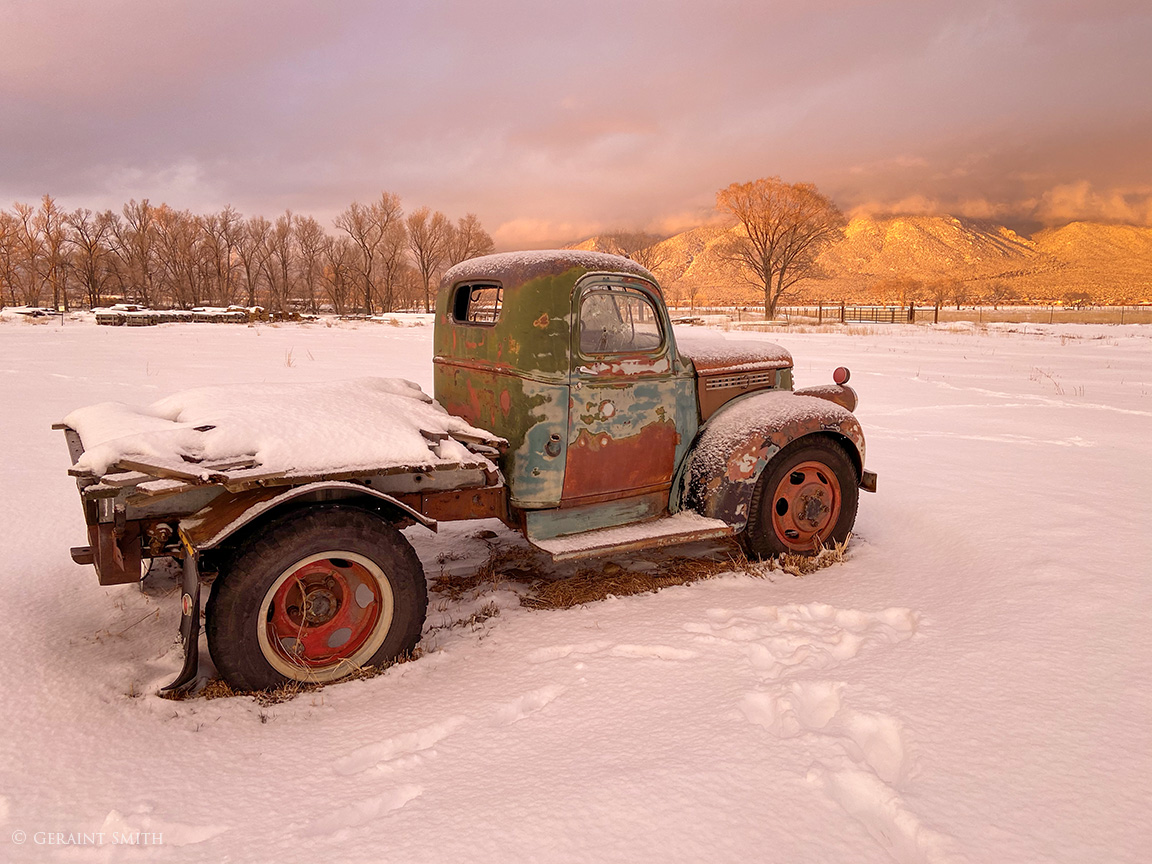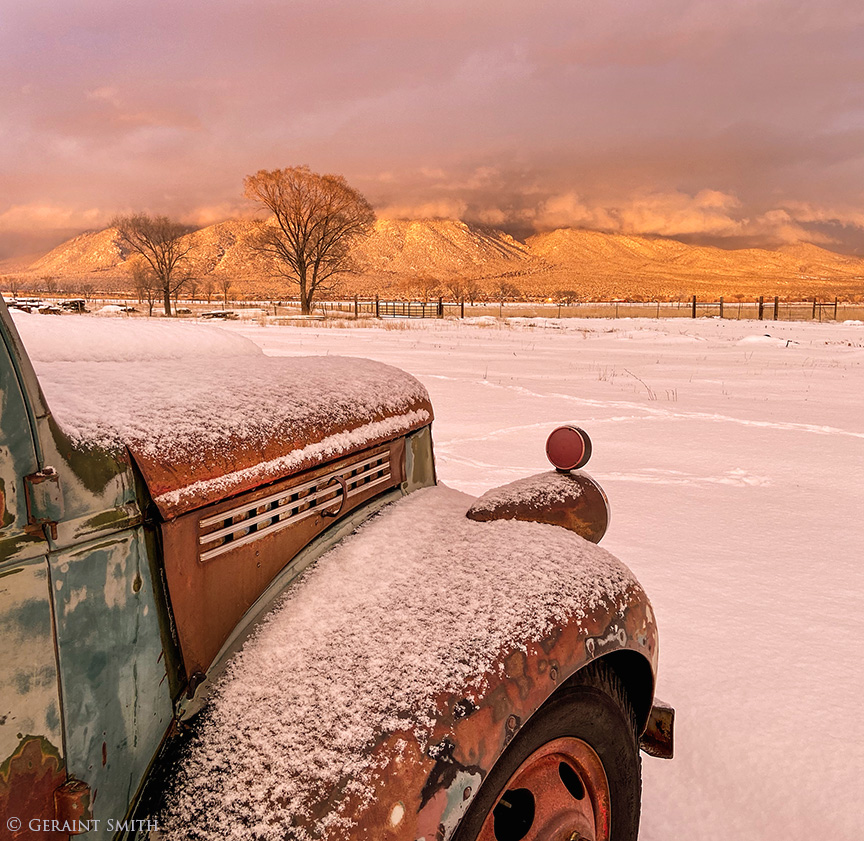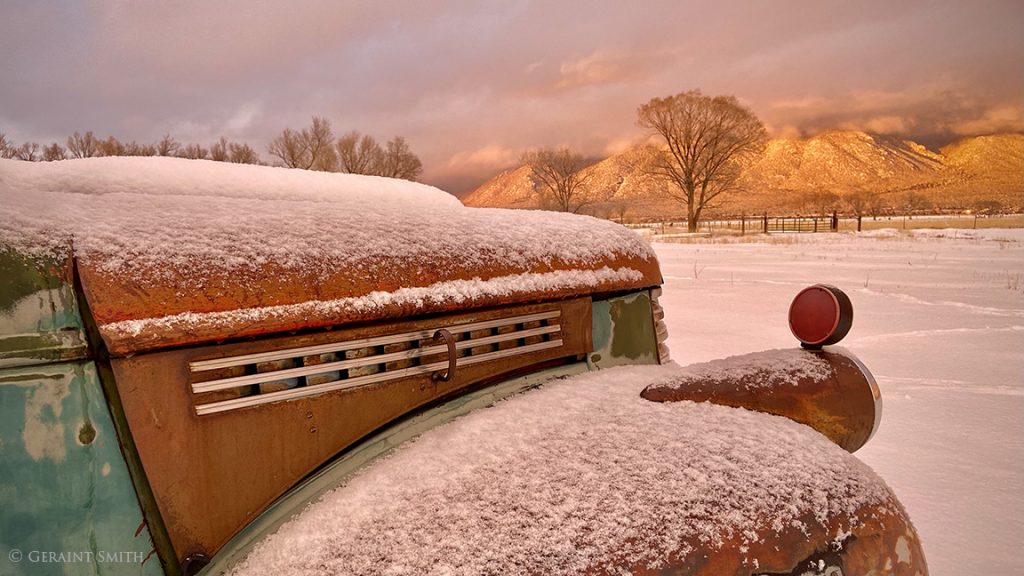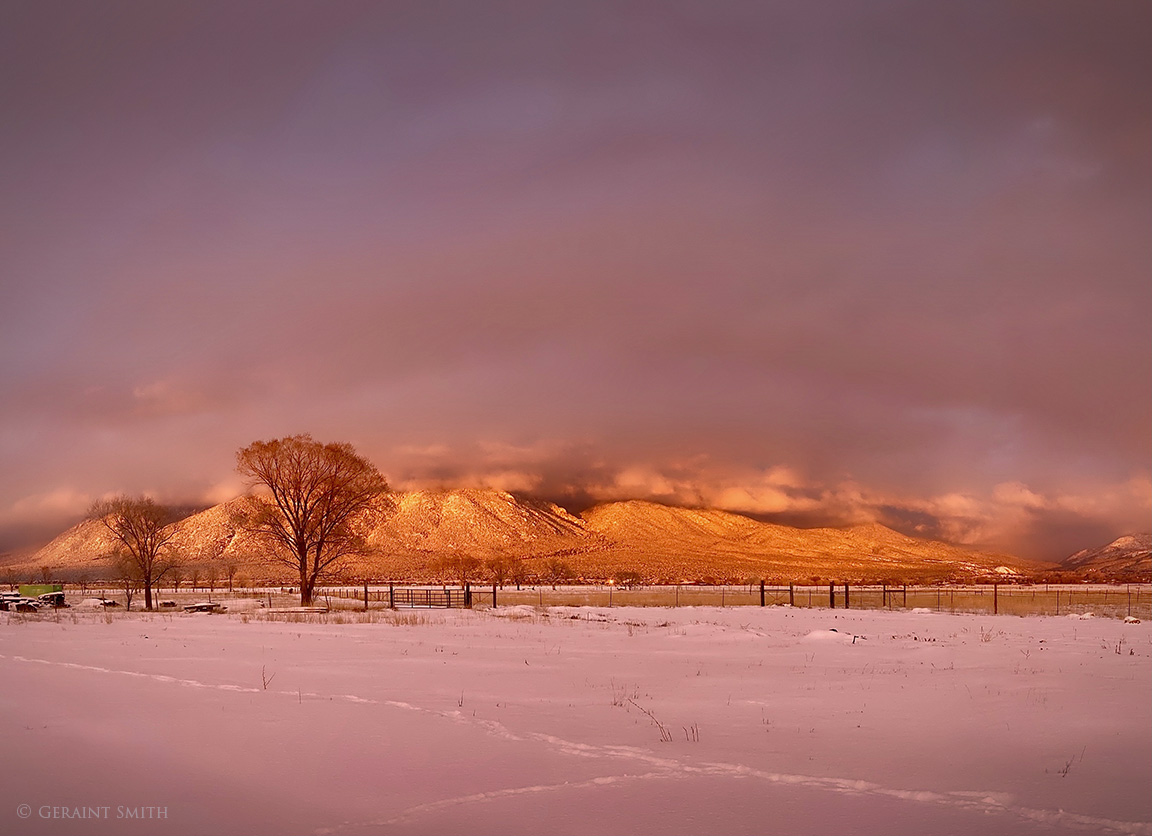 I'm heading out on a photo tour this weekend. Let's see what I come up with. There's also a full moon so I'll be out photographing its latest appearance, weather permitting.
As always, thank you for looking.
Geraint