San Luis Valley Photography Tour/Workshop
4 hour half day – $250 – per person. (Half day not available for Abiquiu Tour)

8 hour day – $450 – per person. This time frame will include travel to chosen locations and shooting with hands on instruction as needed.
12 hour day – $695 per person. This time frame will include travel to chosen locations, shooting with hands on instruction as needed and staying out later for the moon rise or astrophotography, with time in the middle of the day for image review and processing, during lunch.
Year Round – Call 505-501-4880 to reserve a date that suits you for your own personal photo tour.

Time will be spent on location in northern New Mexico and southern Colorado, photographing abandoned homesteads, towns, and thriving farming communities. These are enhanced by views of the Rio Grande and the impressive Sangre de Cristo mountain range of the southern Rocky Mountains. We will seek out bald and golden eagles, a wide variety of hawks, great-horned owls, coyotes, wild horses, and elk. In spring and fall, we will have the opportunity to photograph sandhill cranes and geese on their migratory flyway through the San Luis Valley.

In the winter peace, tranquility and solitude abound as silence settles over the land and nature turns the landscape into its personal artist palette. Wildlife and birds will surprise us in the blink of an eye. Hawks, eagles, and other raptors will be plentiful and playful, beckoning us onward from tree to tree and fence post to fence post, all the while flying low overhead and giving us a display of their colors and markings.
In springtime, these hawks will be nesting and raising their young. With great respect, we will observe them from a distance to afford them their place and well-being, leaving them undisturbed. The Eagles will be on the lookout for any opportunity for prey.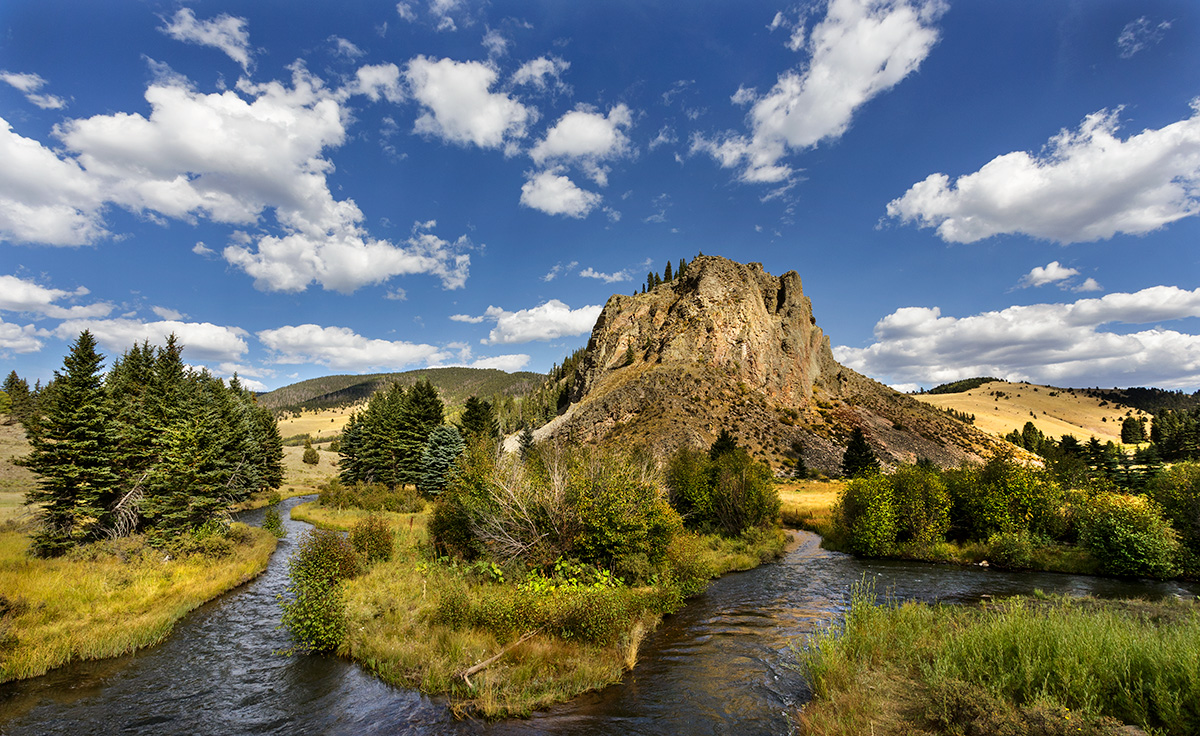 In the summer we will venture into the cool high country of the Sangre de Cristo Mountains. Here, rivers and streams fed by snowmelt, nourish wildlife and create abundance for bears, elk, a variety of birds, and wildflowers. In the valley, hawks and other raptors are now spending time enticing young fledglings to leave the nest with morsels of mice, rabbits, and numerous other rodents. Coyotes will be loping through fields in search of anything that moves. Afternoon thunderstorms leave the air pristine with a great chance of wide, arcing rainbows and stunning sunsets.

In fall the golden aspen groves and cottonwoods form a backdrop to the landscape of rivers and streams surrounded by snow-capped peaks. Cowboys rounding up cattle in vast meadows head to the valleys for winter.

Topics covered
Working on location
Compositions in landscape, architecture
Lighting
Exposure, metering
Interpreting histogram
Auto settings verses manual
Depth of field, aperture
Shutter speed
Multiple image panoramas
Image reviews, constructive critiques
If there is any other an topic you want covered we will address it in the field, so bring along your questions and requests.
Equipment to bring
Camera, batteries, spare batteries, camera cards, and spare camera cards.
Supplies are few and far between once we are on location.
Consider bringing the manual for your particular camera model, hardcopy or online version.
Optional Equipment
Tripod – Essential for some trips (I have a tripod for those who want to travel lite)
Laptop or Tablet – For image review
Filters – Polarizer, Neutral Density – Essential for some trips
Additional Notes
Bring hats, gloves, sunscreen, hand warmers (spring, fall and winter), sturdy shoes and refillable water bottles.
Pick up points for tours are
at your Taos, NM hotel, B&B, VRBO, Airbnb,
your local residence or
a location in the Taos area that is convenient for you.
Meeting points for locations outside of Taos can be arranged when reservations are made.
Tour/Workshops
Waiver Form, Terms & Policies