Last Saturday was a most beautiful day for a photo workshop around Taos and along the Rio Grande. Here are some pictures from that day with my photographer client and new friend Harry. You can check out his website here.
We had a cold start to the day at the Saint Francis Church in Ranchos de Taos where I'd pre-arranged to meet Harry at 6:30 am.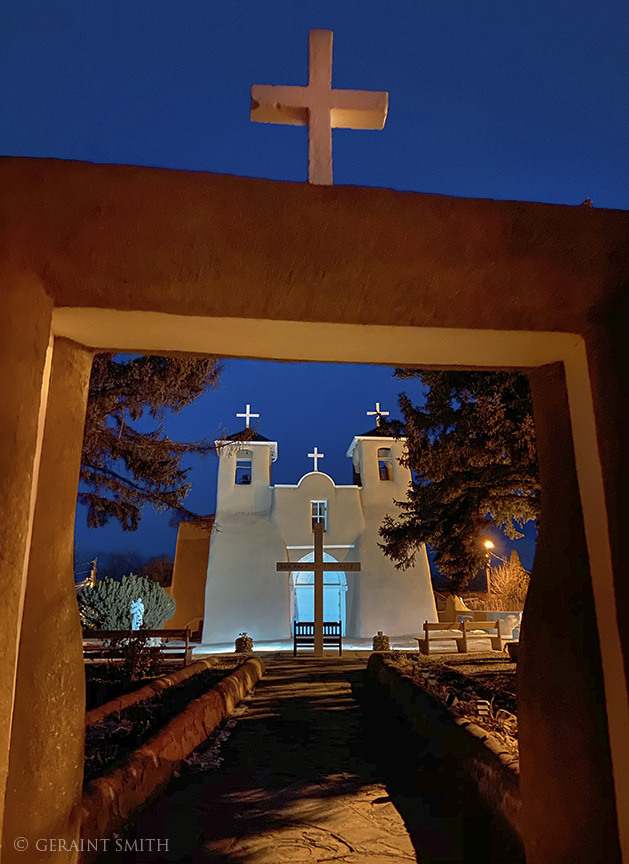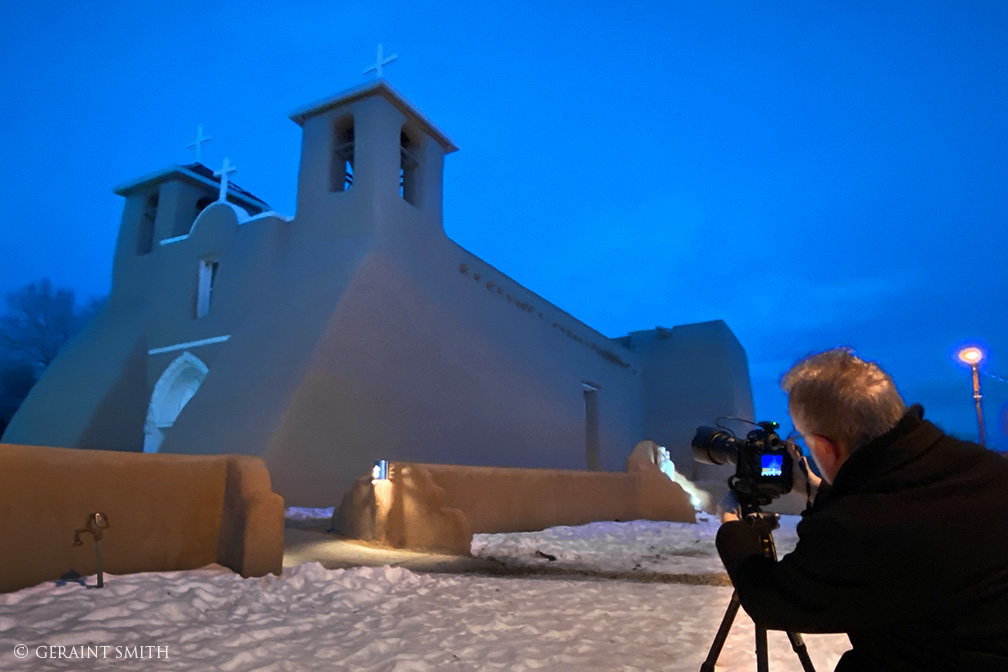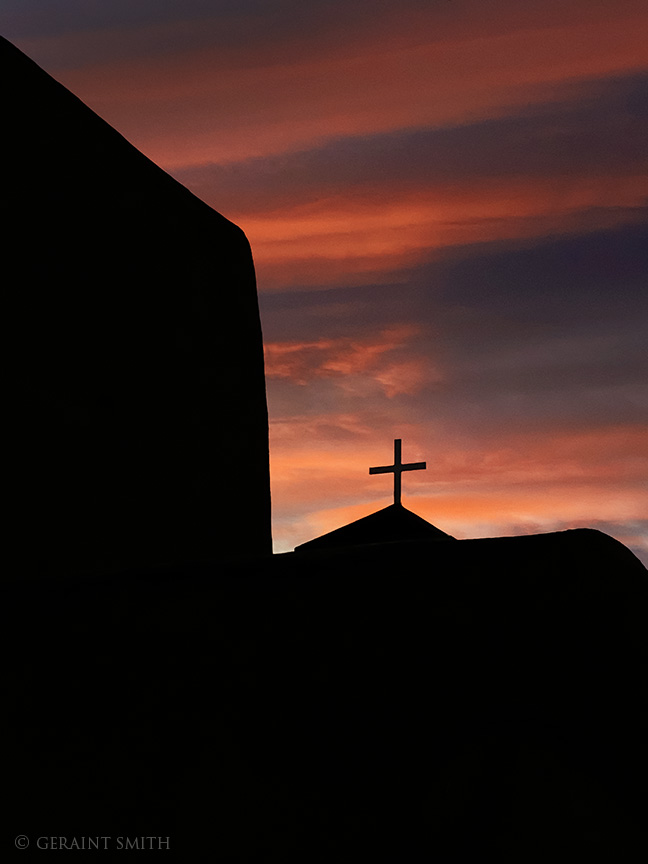 After thirty minutes at the church we headed south to catch the sunrise behind the Taos tipis and the Sangre de Cristo foothills.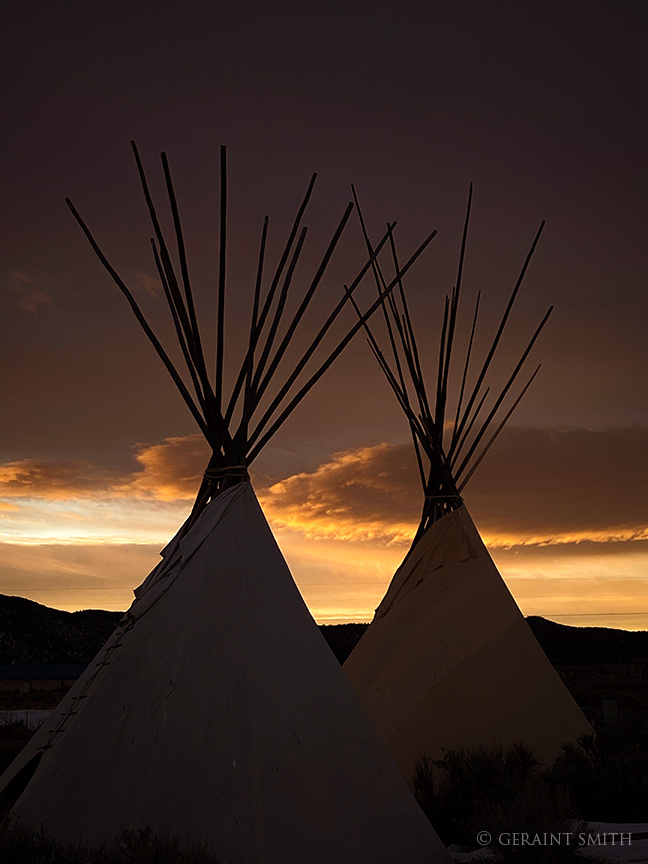 Taking old road 570 that used to be the main road to Carson, NM we come to a dead end and a parking area for the Slide Trail. A massive landslide closed the road twenty years or so ago. Now there is a nice hiking trail and an overlook with a view of the Rio Pueblo Canyon.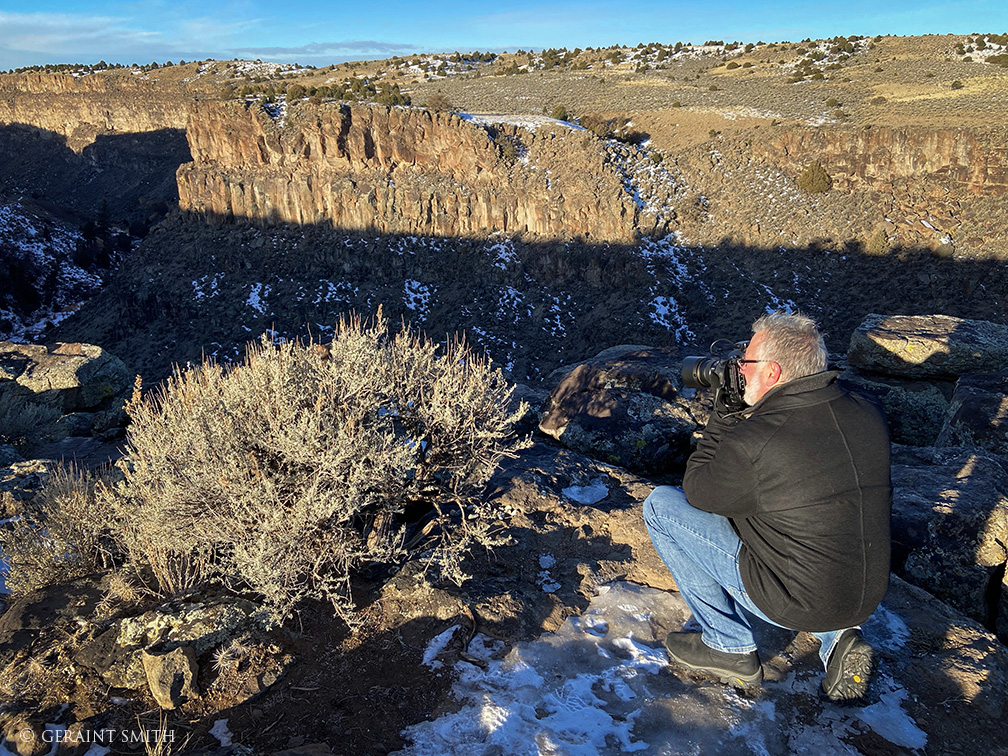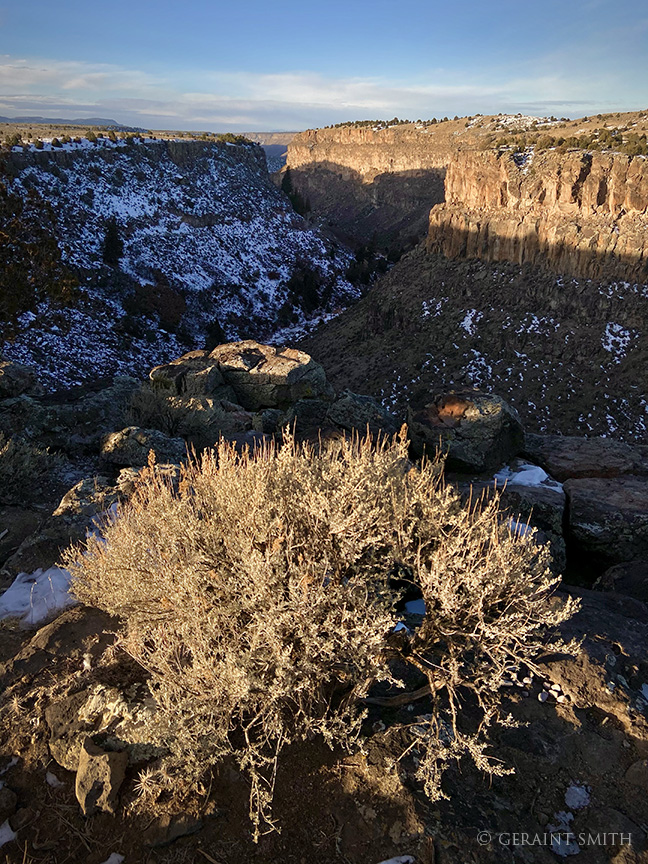 From there, as we warmed up in our cars, we made a plan to head further south to the village of Pilar on the Rio Grande. The river was placid and reflections were abundant.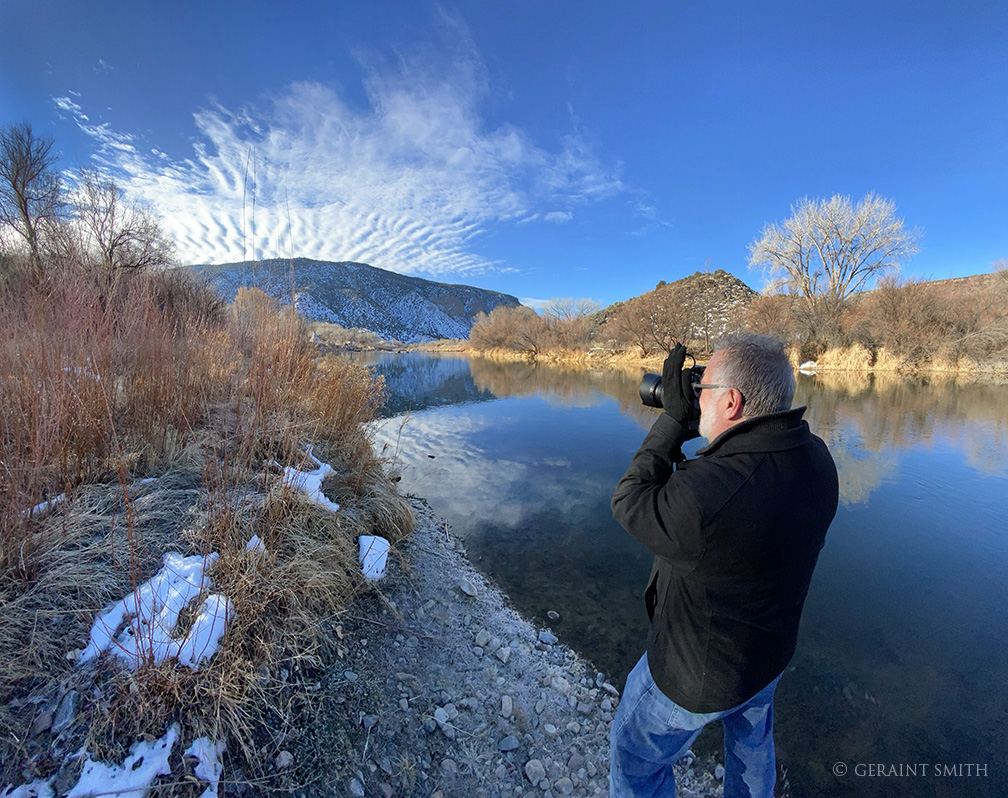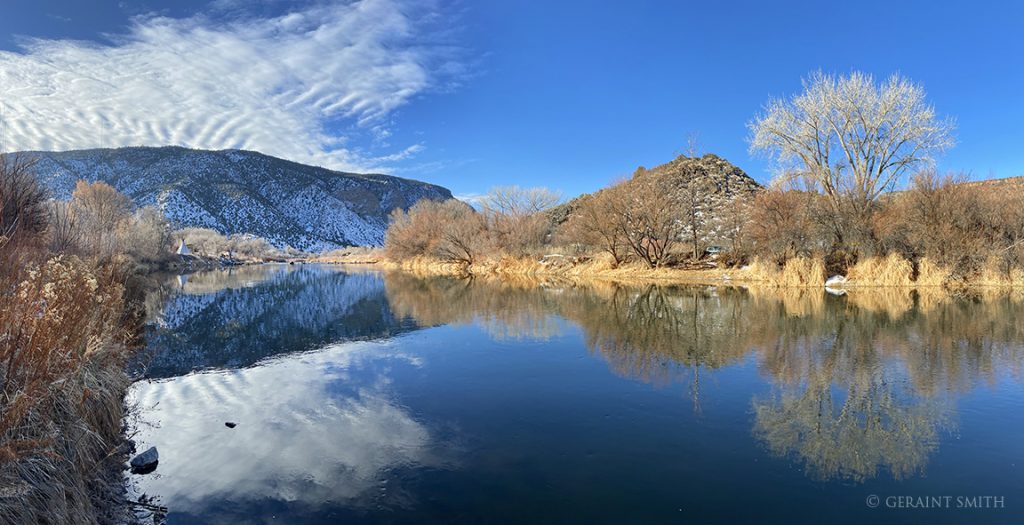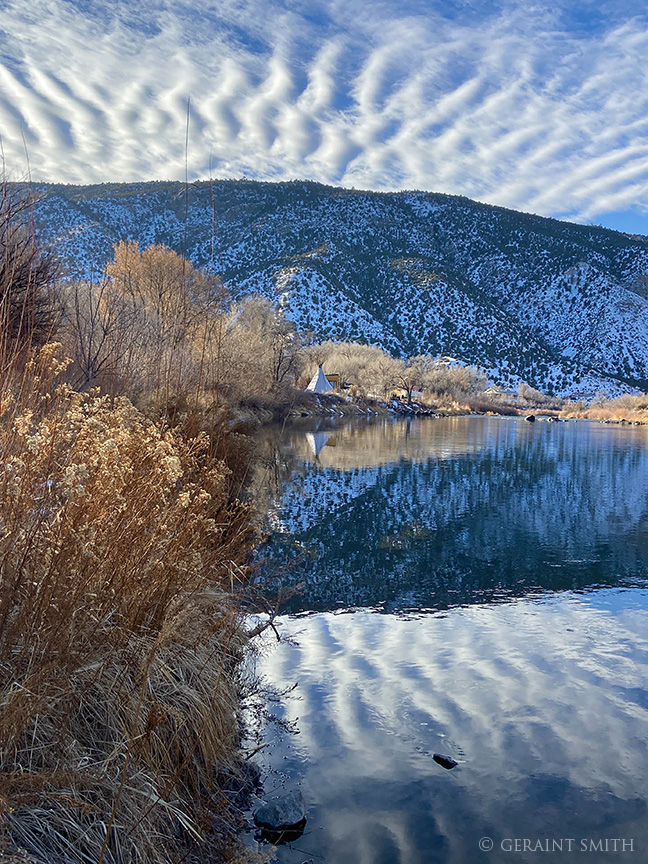 The ice along the river's edge made for crazy imagery. What do you see?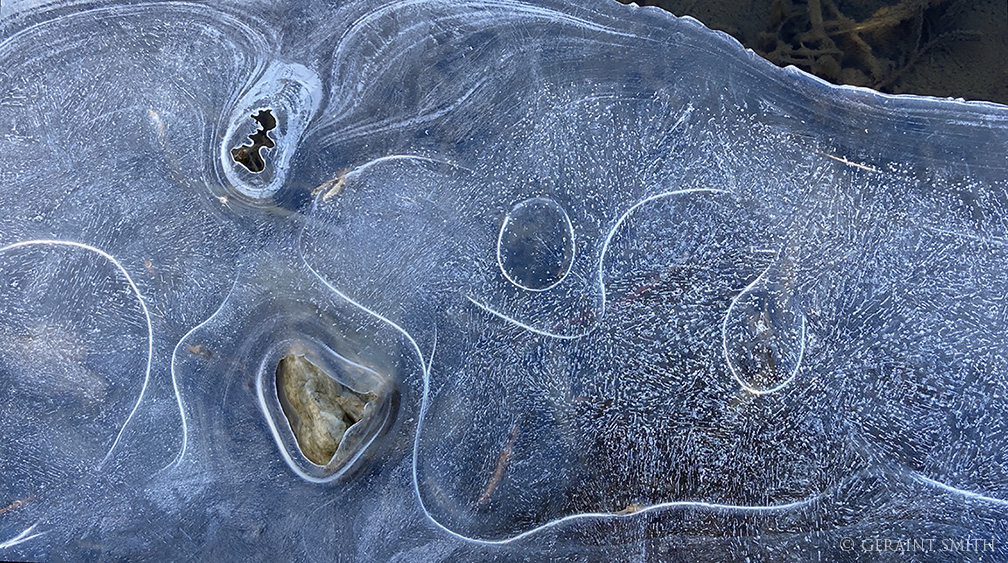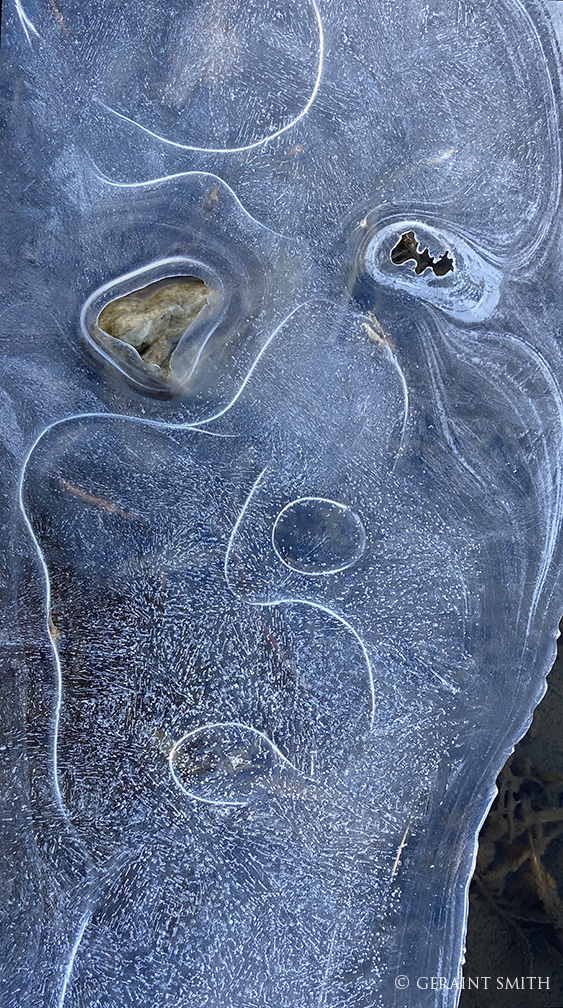 We headed upstream in search of eagles and bighorn sheep. We found more ice and water.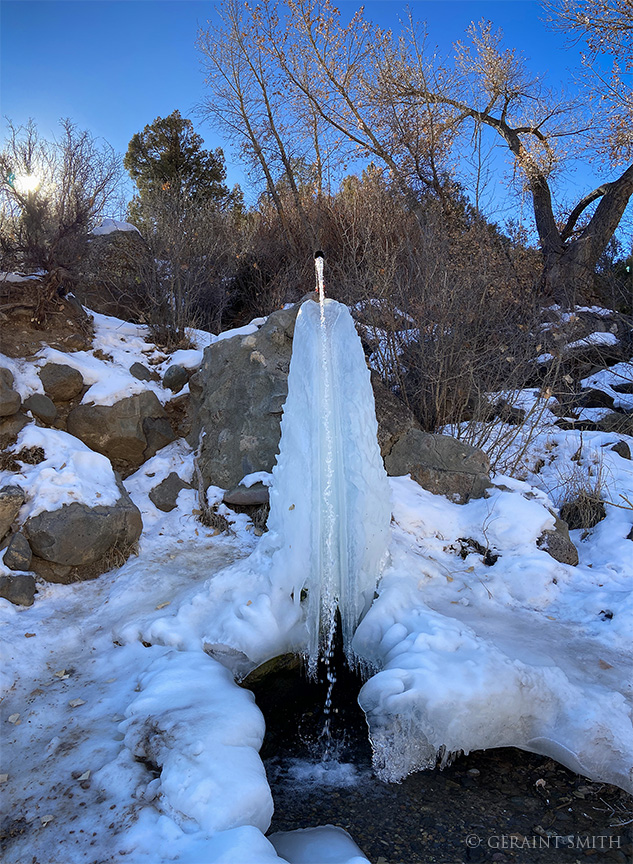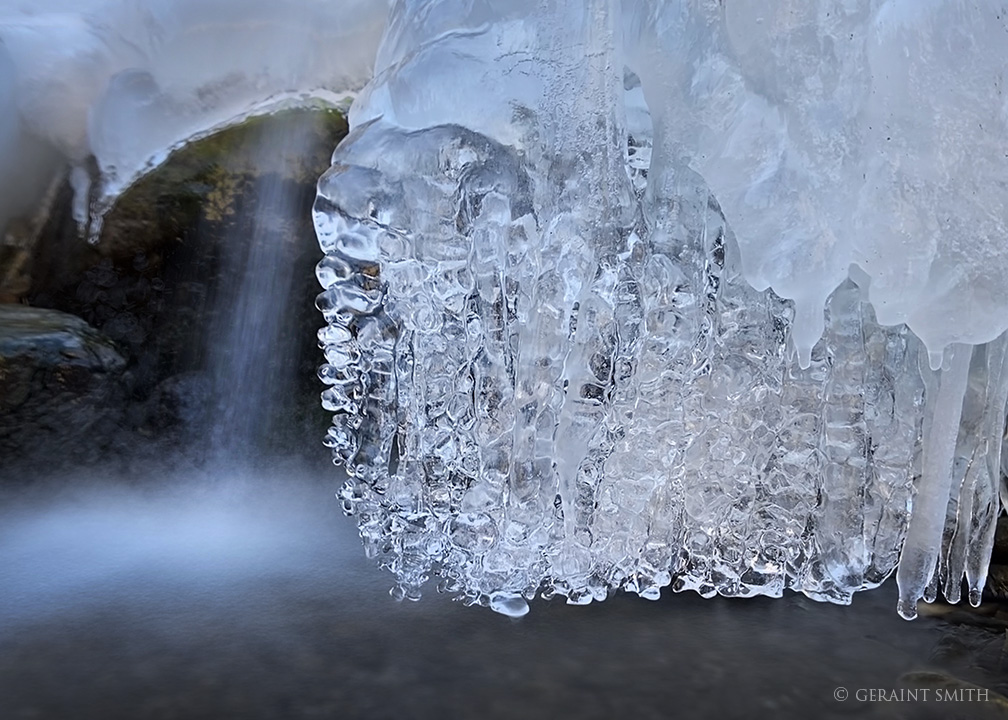 We checked all the usual spots for eagles and bighorn sheep. Today they eluded us. We did spot a Kestrel, numerous Golden-eyes and Bufflehead ducks. Fly fishermen were plentyful, probably one reason for the lack of other wildlife.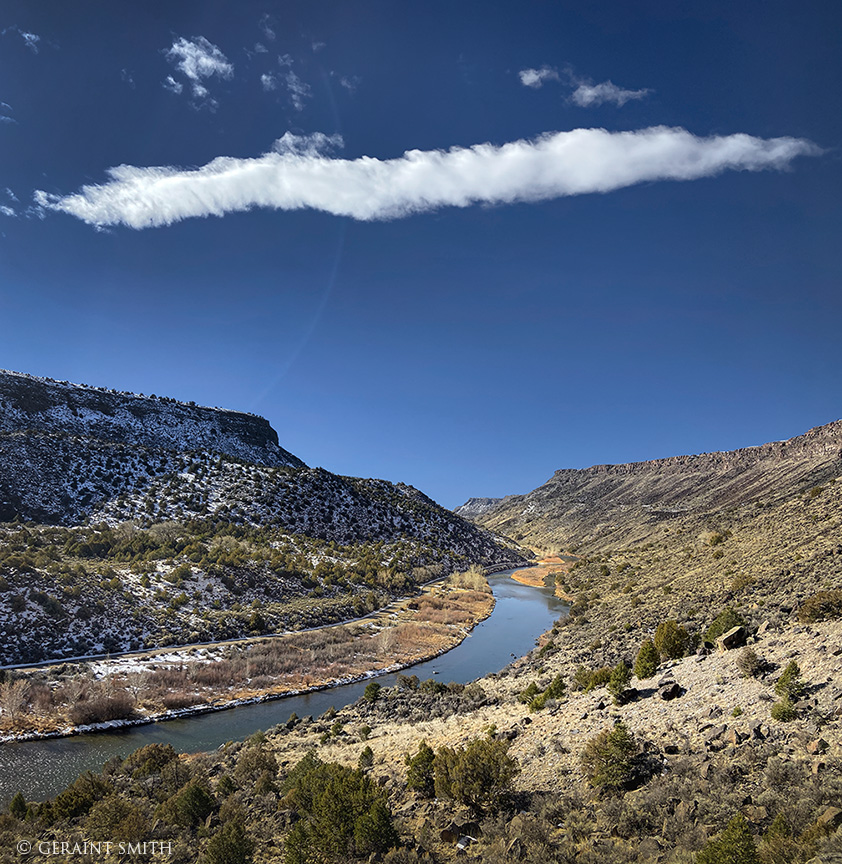 Then it was on to the high bridge spanning the Rio Grande Gorge, 600 feet above the river below.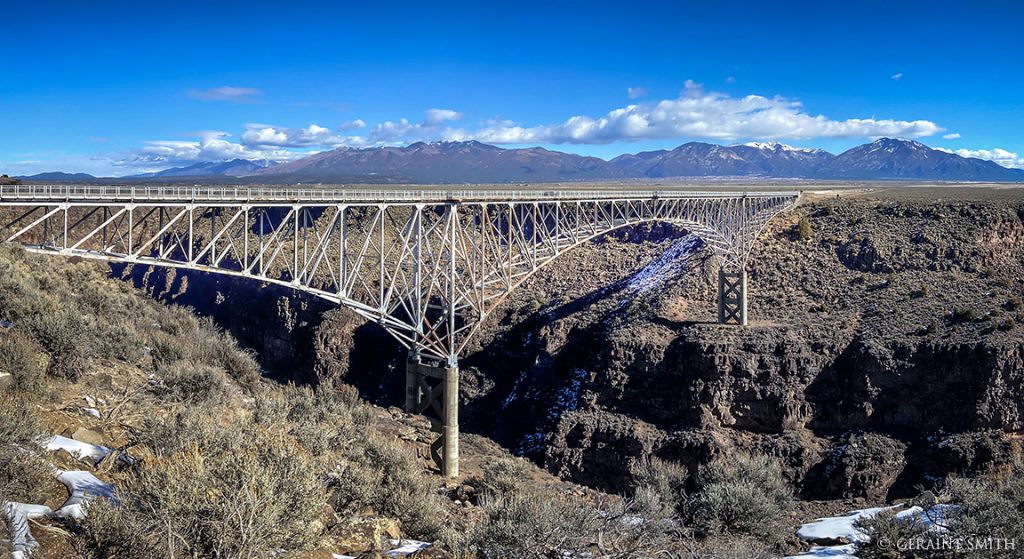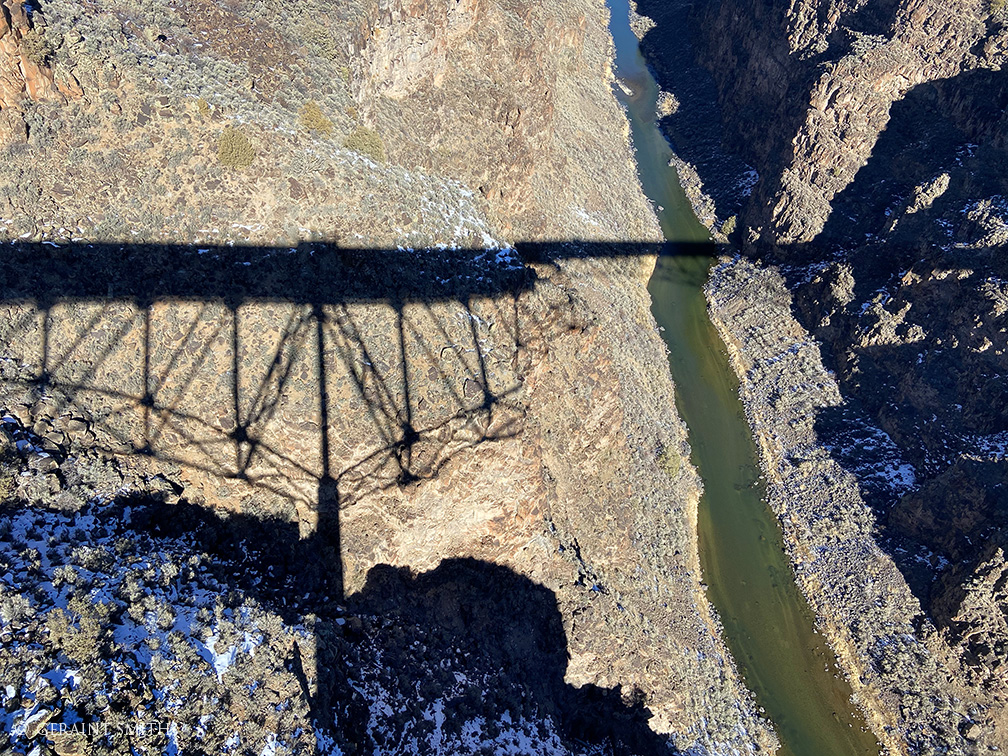 Moving right along. After high winds on the bridge, we headed towards the town of Taos and stopped to check out the old trucks in El Prado (the meadows). It's a favorite spot with this GMC truck, nicely juxtaposed with Taos Mountain. As we were leaving, wind and dust devils were to be our nemesis, so we headed back to the Saint Francis Church via some back roads around Taos.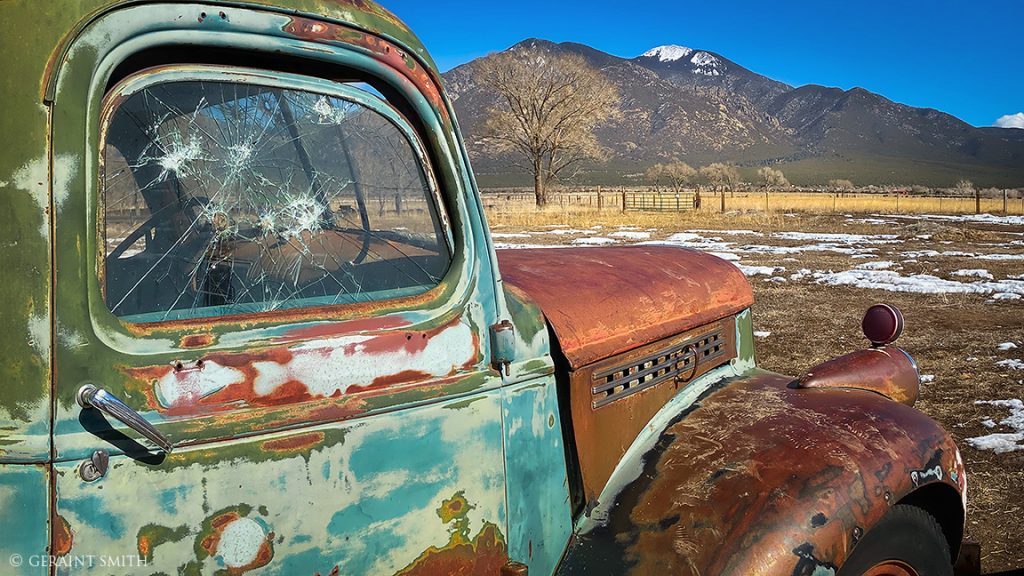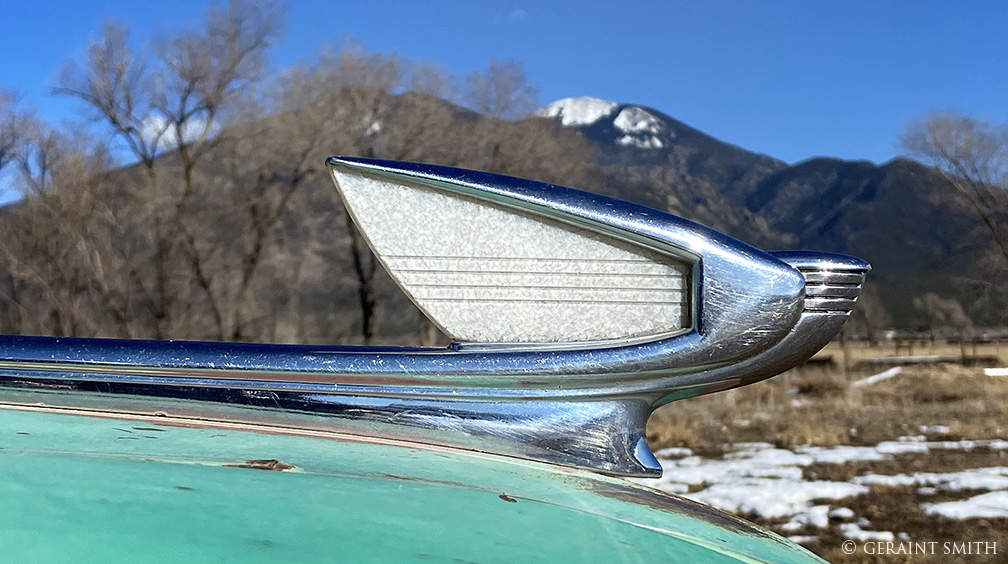 Back at the church where we will end our day the air had significantly warmed from the frigid temps in the morning hours. We found a number of different compositions and some new ones in the snow melt puddles around the building.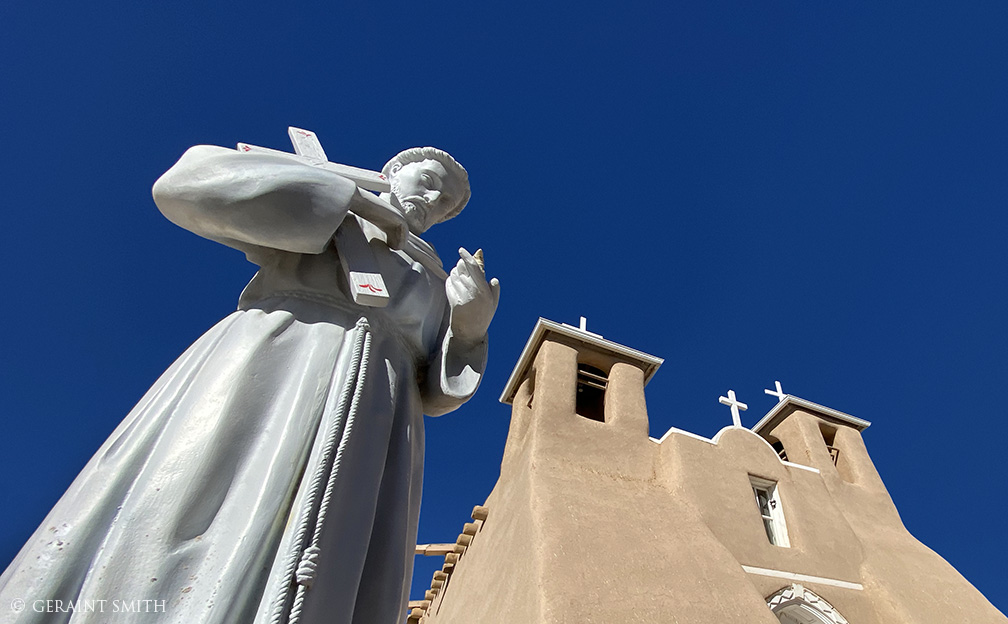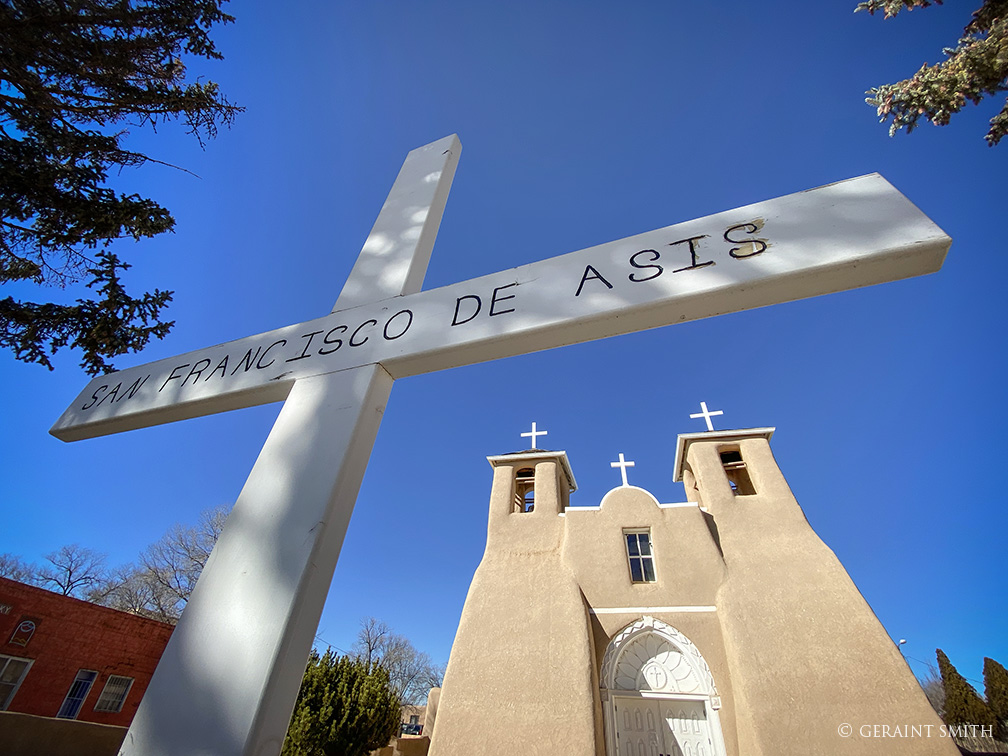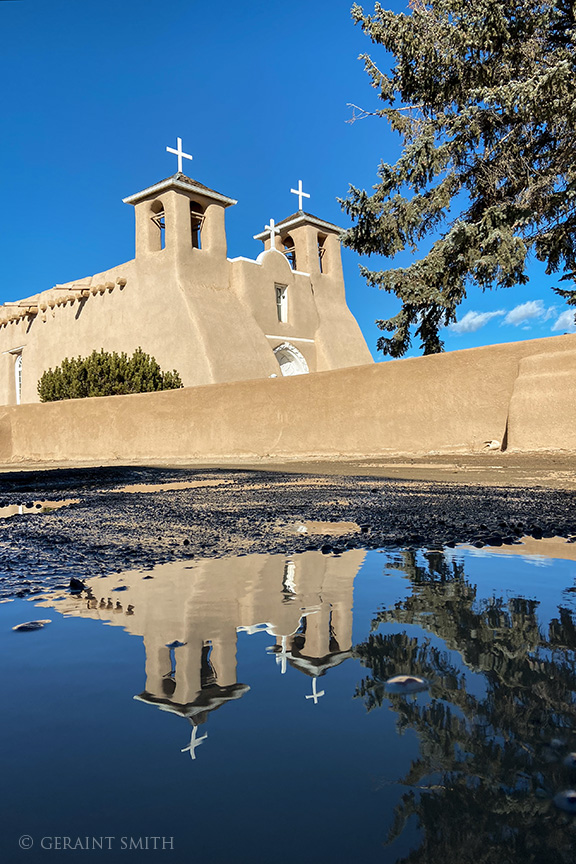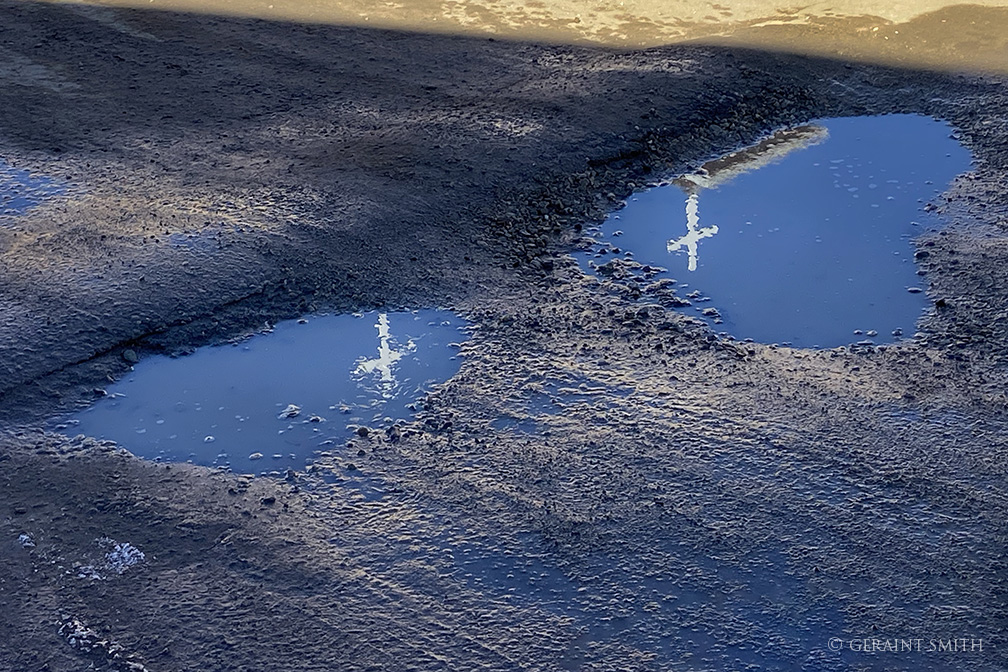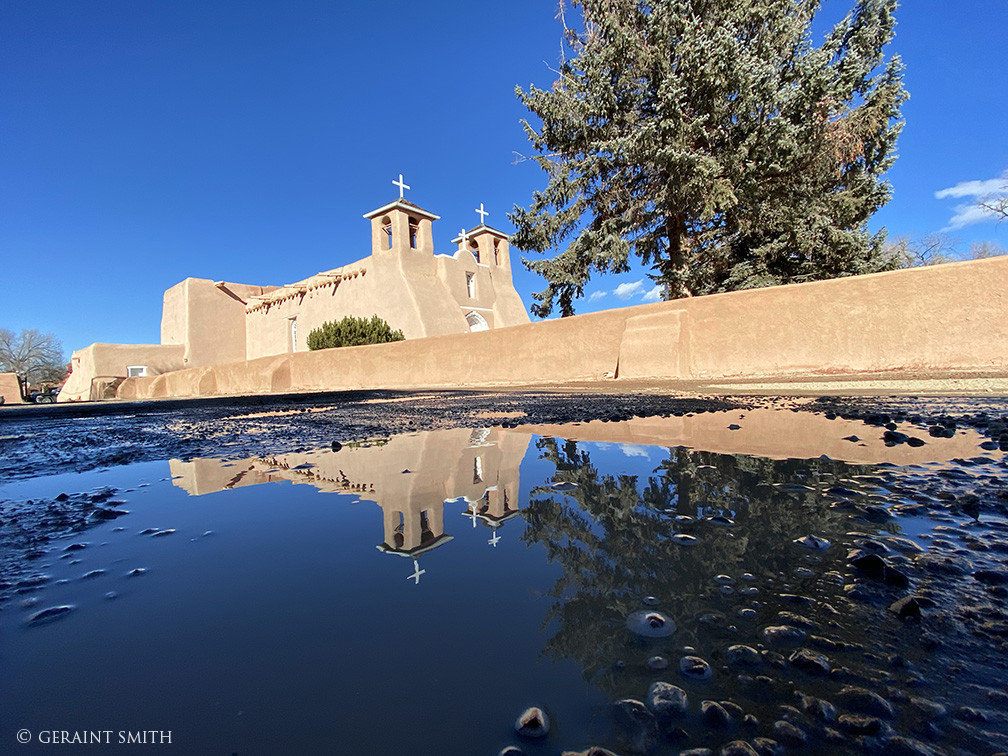 All these shots were taken with my iPhone 11. I hope you enjoyed the trip. Taos and Rio Grande is a fun day out!
As always, thank you for looking. I'll see you next week. G