Greetings from northern New Mexico. A mobile home in our neighborhood (so New Mexico) with the moon rising over the San Cristobal Valley.
And the next night from the driveway as the moon slinked over the ridge.
The birds I've seen the most this winter are always American Kestrels, and this year joining them en masse are thousands of Pinyon Jays. I have never seen so many Pinyon Jays. They are raucous and over the top loud. They devoured the birdseed in the feeders in no time at all. Usually, there is a handful. I've added a picture below of one individual.
I couldn't resist the juxtaposition in a window in the photo below. Everything is for sale. I just take the photo.
Drive-by shooting on the roadside. I do this a lot. Many scenes look like this here in New Mexico. Someone deposits the sofa making it someone else's problem. If it's in good condition, it will probably find a home. The fate of the couch is now left up to someone else. The original owner has absolved themselves of any further responsibility and saved themselves the trash dump fee. So New Mexico!
Let's end with a tranquil scene at Williams Lake in the mountains close to where I live. Last year was the first time I didn't hike to the lake. It is a favorite hike and will be on the hiking agenda again this year as soon as the snow melts.
I made a print of Valley of the Gods.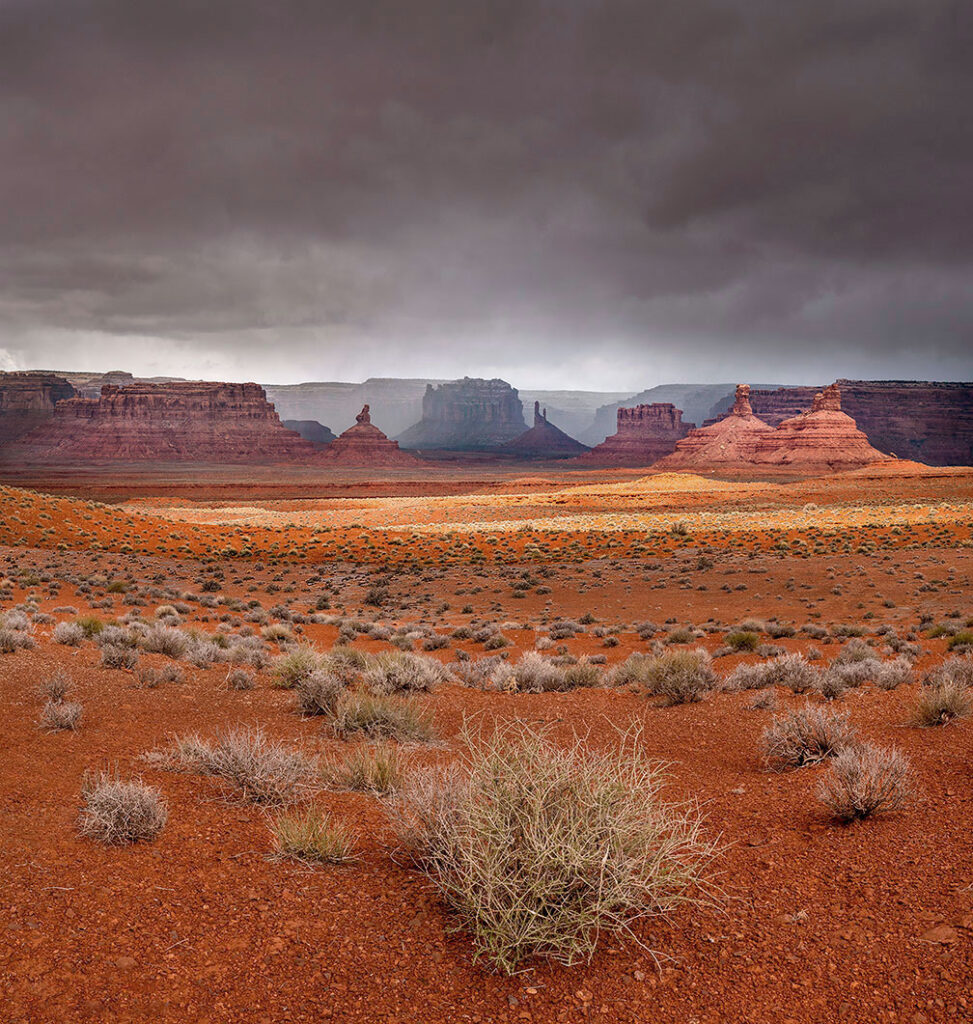 Click here to go to the purchase print page. The print is large but I can print it smaller than the sizes shown.
As always, thank you for looking and for all the kind comments and compliments over the last few weeks. Until next week, have a great week. G