A little bit of this and a little bit of that, from Ranchos de Taos, Taos Ski Valley, Ghost Ranch, Colorado, and the deck in San Cristobal.
I made this image of the ubiquitous blue window and shutters with hollyhocks in Ranchos de Taos. Hollyhocks are in abundance all around Taos this summer including the grounds of the famous St. Francis Church across the street from this scene.
We made a hike to the waterfall and streams coursing through the Taos Ski Valley to check out the wildflowers. Not a very long hike either. This little grouping of columbine comes back every year in the same spot. You can probably find a similar image from a previous year on my website.
We stopped in Ghost Ranch last week and saw that bits and bobs of a movie set were still standing. They'd even moved a dead tree that had fallen down a few years ago elsewhere to the middle of the set. (Thank you Mark Collins for the inspiration). We opened the doors and went inside. The light streaming through the holes made it sort of magical in a way. Thanks to the movie makers also.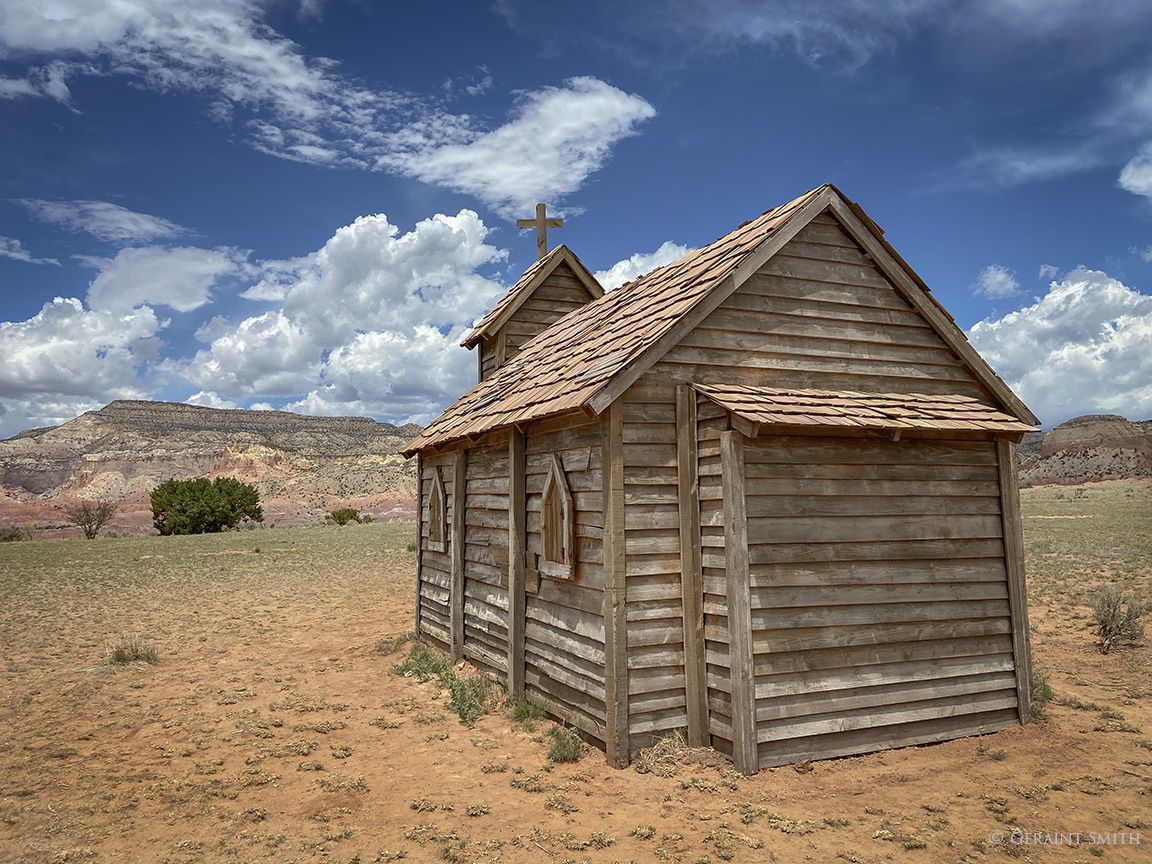 Last week I spent three days working with a client from New York during his month-long cross-country road trip. One of the days was spent in Abiquiu and the Rio Chama Valley chasing storms, followed by a day in the Rio Grande Gorge and along the High Road to Taos. Our final day was spent crisscrossing the San Luis Valley photographing abandoned farmhouses, barns, and this old bridge.
The week ended back at home with a nice visual from the deck.
As always, thanks for looking. G