Little White House On The Plains
Little White House in the San Luis Valley, Colorado. Could be the plains, looks like the plains but alas is in one of the most fertile valleys where potatoes are the mainstay crop. The San Luis Valley, Colorado.
What struck me the most about this scene was the walk way leading to the front door. One recurring observation I have, regarding a lot of the abandoned towns and buildings in this area, is how thriving things must have been in the day when folks occupied every last dwelling. And another thought … Approaching this home … I wondered who resided here and how many people had walked up this path to the front door, long before me, and were greeted openly by the occupants.
This day we were greeted by a family of ravens who inhabited an abandoned outbuilding nearby. The new guardians served up a bombardment of unwelcome squawks and  screeches, no doubt their way of letting us know visitors were not wanted. Things change. Thanks for looking. G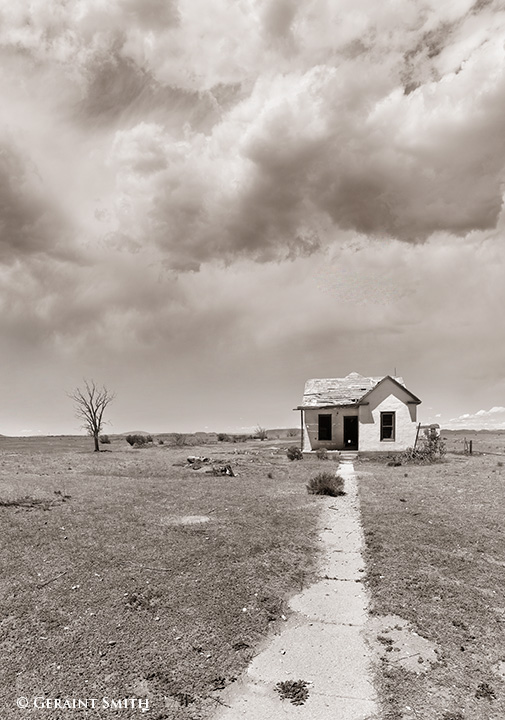 Little White House on the Plains 4444