I hope you are enjoying winter. I know some of our neighbor states are getting weather they don't normally experience. Stay safe and warm where you are. Here are some images from a trip around the extended neighborhood this week.
The first image may look familiar to many people as I stop here often in Arroyo Hondo on the drive to and from home and Taos.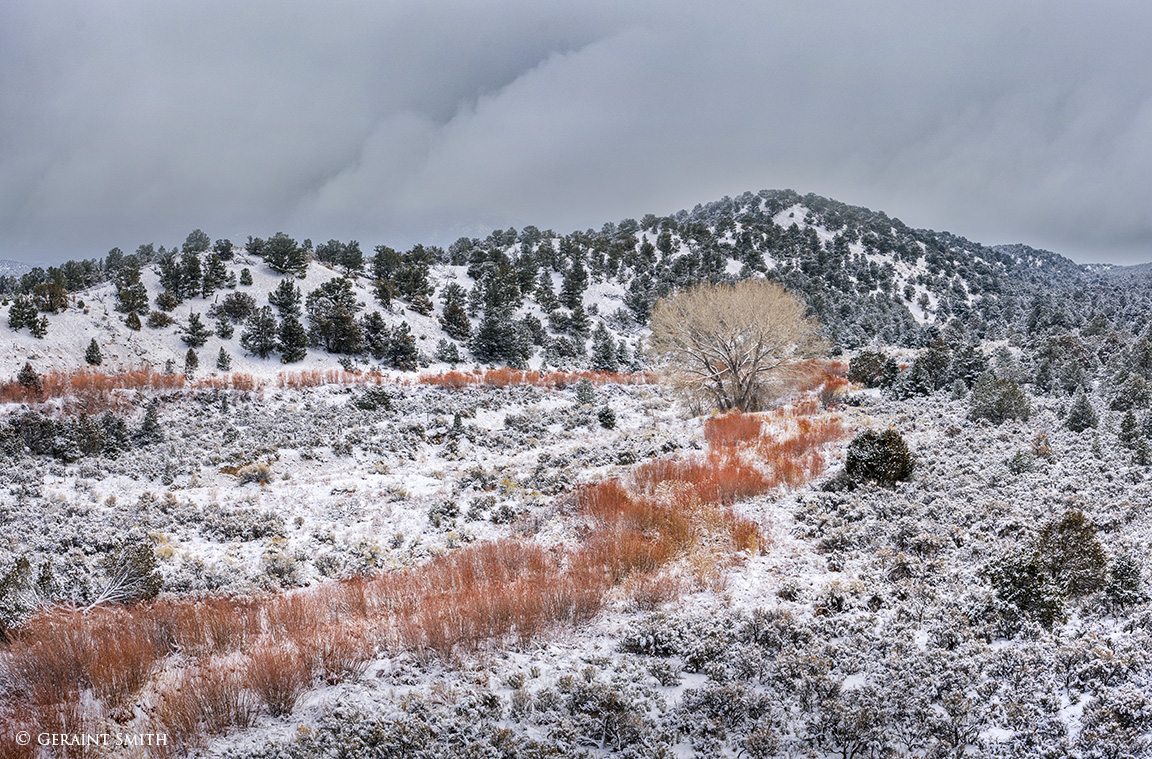 The sun came out on the way home today and the landscape looked pristine. Here's my favorite "stretch gate" and farm road.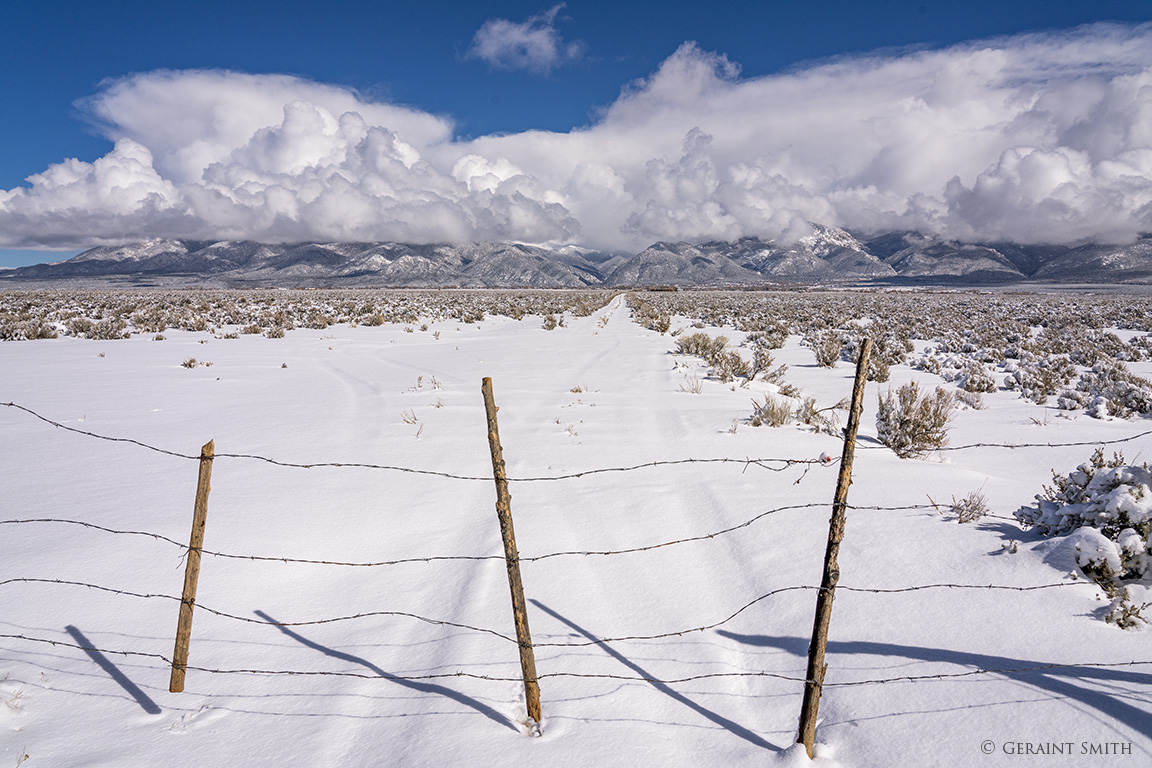 A stretch gate in San Cristobal on my morning walk yesterday.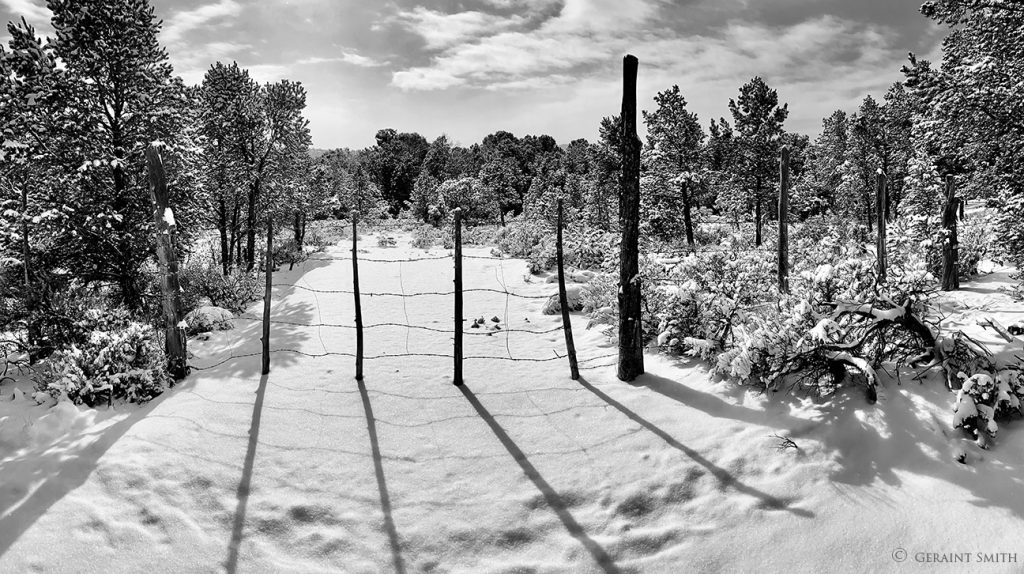 Martina's Hall, formally Old Martinez Hall directly west of the Saint Francis church in Ranchos de Taos, has some nice lines accented by the snow.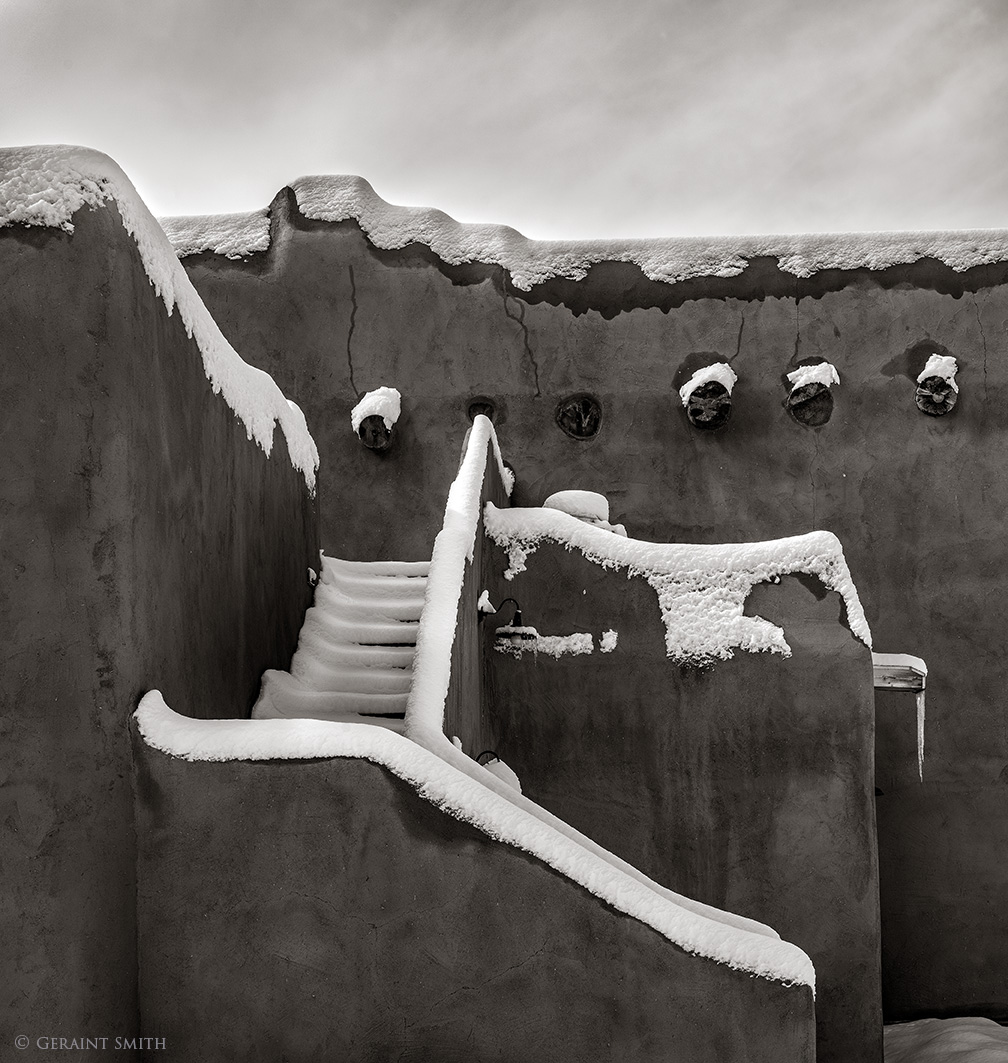 The beautiful mission church of San Francisco de Asis in Ranchos de Taos.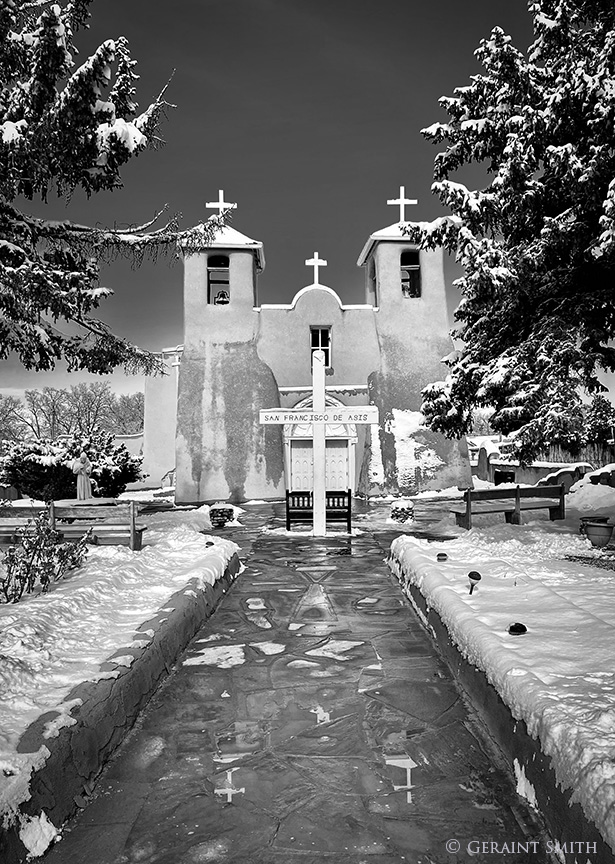 A view of the church in a location I've not shot before. The morning sunlight breaking through the clouds caught my eye from highway 68 which runs through Ranchos de Taos.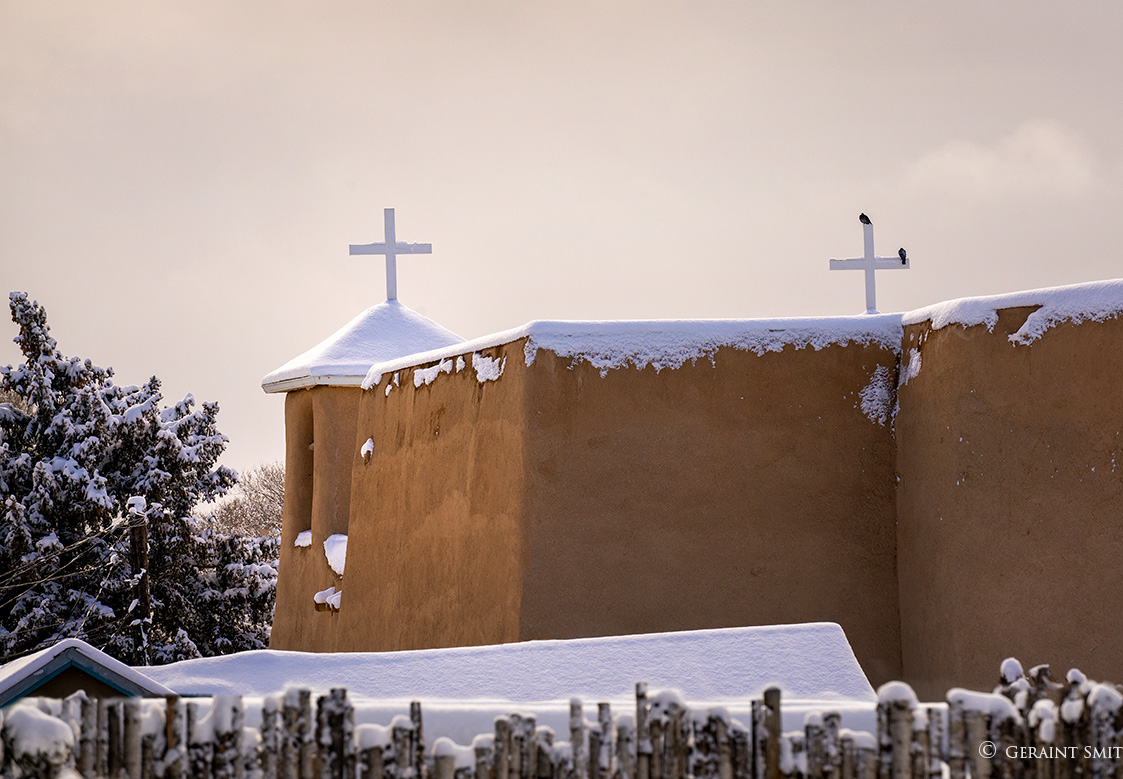 In San Cristobal this morning our garden Buddha wore his full snow blanket. The snow is still coming down as I write. We are warm and cozy with the wood stove filling the room with a golden glow as well as heat. From the sofa we can watch the snow falling all around the valley.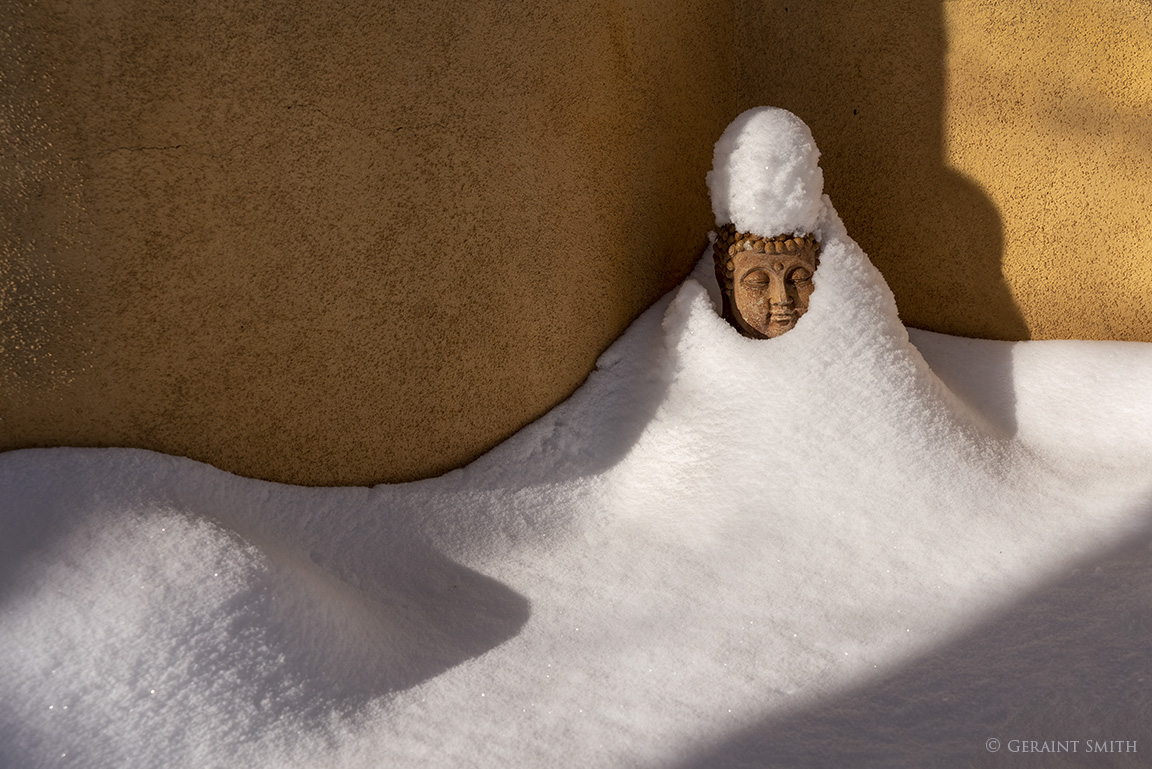 Thanks for looking and have a great week. G